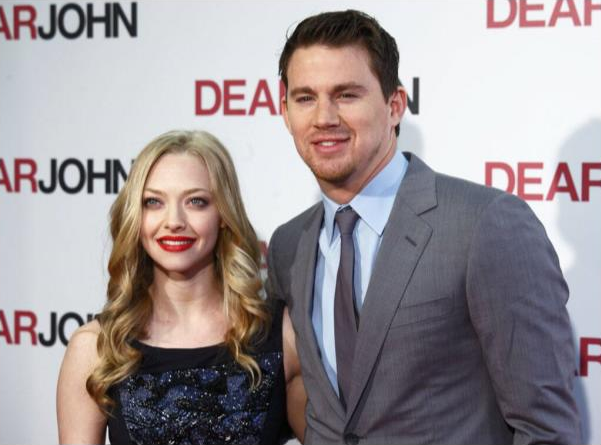 Acting means to look as natural and convincing as possible on the screen, otherwise viewers will simply perceive what is happening between the characters as a boring acting game that causes only yawning. But these characters can easily boast of their talent because their relationships on the screen are far from reality. In life, they would simply fail.
1. Amanda Seyfried and Channing Tatum
Fans of "Step Up," in which Channing Tatum plays with his wife, Jenny, will never forgive us, but in the movie "Dear John," Amanda and Channing look just perfect. A brutal military and a kind sweet girl – a real American dream! But the romantic relationship didn't start. Tatum is a family man.
2. Claire Danes and Leonardo DiCaprio
Love from the movie "Romeo and Juliet" didn't affect the feelings of the heroes in real life: Claire and Leonardo don't even feel friendly feelings to each other to this day. The reason for this was Leo's behavior on the set – he was constantly joking over her. And then you ask why do girls play hard? Moreover, Leo has always been attracted to models.
3. Jamie Dornan and Dakota Johnson
After "50 Shades of Grey," Jamie was simply obliged to marry Dakota. The couple really looked very harmonious together, but after the shooting day, Dornan went home to his wife, Amelia Warner, and two babies, and Dakota Johnson continued to look for the perfect prince.
4. Angelina Jolie and Johnny Depp
These actors are one of the most beloved and in demand in the world of cinema, and fans were looking forward to the premiere of their joint film "The Tourist." But few people know that the filming once almost fell through due to a big quarrel between Jolie and Depp: they had a great scandal, and in a fit of anger, they insulted each other.
5. Ryan Gosling and Rachel McAdams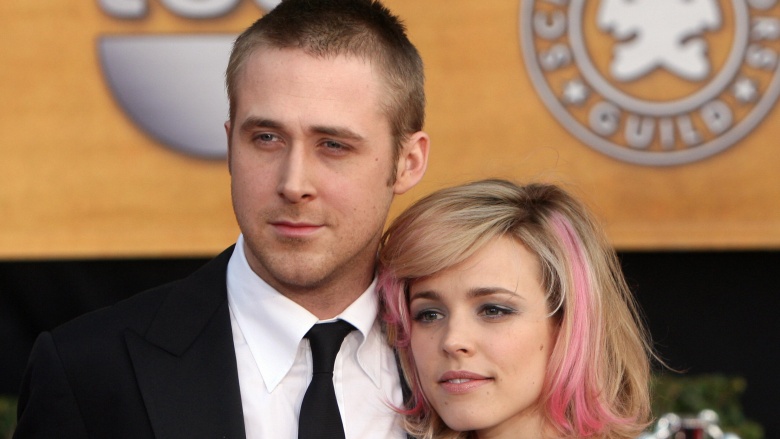 The main characters of the film "The Notebook," beloved by many, in spite of the stormy passion and tenderness on the screen, fought on the set, thereby interfering with the filming. Once, Ryan even asked the director to hire another actress instead of Rachel since he simply refused to work with her.
6. Daniel Radcliffe and Bonnie Wright
In Harry Potter, Ginny is the younger sister of Harry's friend. Usually, nice guys don't pay much attention to the little sisters of their close friends. And for sure, most fans of the saga of the school of magic saw his faithful friend Hermione next to the main character. Anyway, none of them become a couple in real life. Talented, successful, with a great sense of humor, but they are not together.
7. Bradley Cooper and Jennifer Lawrence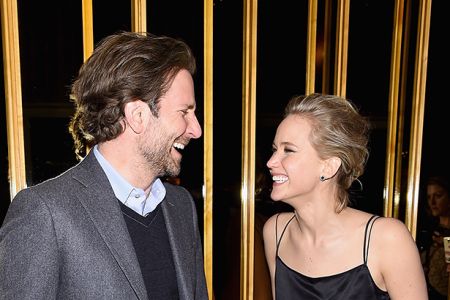 They were shot in four films. Although the stars look great together, they have never been a couple. Cooper is engrossed in a romance with Lady Gaga, and Jennifer Lawrence is rumored to be dating director Darren Aronofsky.
8. Will Smith and Margot Robbie
The Smith family is an example for all Hollywood! Tall, handsome Smith and slim, attractive blonde Margot is an incredibly beautiful couple. But only on the screen.
9. Sarah Jessica Parker and Chris Noth
It would seem that for many years of shooting, there was something between these two. But no! Sarah Jessica Parker has been married to Matthew Broderick since 1997 and is not going to get divorced, and Chris Noth married Tara Wilson in 2012.
10. Orlando Bloom and Keira Knightley
As it turned out, pirates can also be sexy, especially if this pirate is Orlando Bloom. But Keira Knightley didn't fall for his pirate flags and bottles of rum. The actors remained friends. In 2010, Orlando married the model, and in 2013, Keira married the musician James Rayton.