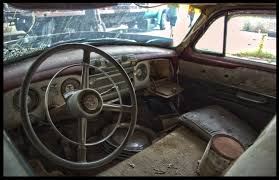 Welcome to day two of our 31 Days with the King. I am Mells Bells and today we are talking about a sparsely popular, but personal favorite, book called From a Buick 8. Now I know what you're thinking … another supernatural car? Didn't he achieve success both on paper and in film with Christine? The answer is yes and yes, and it wouldn't be the last supernatural car King would delight us all with in his career. From a Buick 8 is one of those books that holds you just enough to keep you wondering what is going to happen next. Except this time, it's more about the characters and less about the mystical vehicle featured in the novel.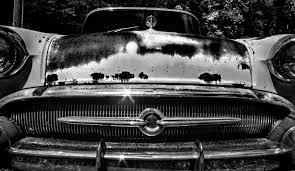 From a Buick 8 features, you guessed it, a Buick with a bad attitude. After being found abandoned at a gas station by a rather curious man, the officers of Troop D in a western Pennsylvania town tow the vehicle in and store it in a shed near the barracks. During this time, and over the span of many years, the Buick becomes a part of each person in Troop D and its affect has sometimes fatal results. The son of a slain officer takes up with the Sergeant of Troop D who begins to tell him the story behind the car in what proves to be wild enough to send him into a frenzy himself. If you are looking for a more supernatural fantasy vehicular thriller, check out From a Buick 8, sit back and relax as King tells one of his more emotionally driven stories intertwined with just enough horror to wet your palate.
Have you read From a Buick 8? If so, what did you think of the story of Ned Wilcox and the affect the Buick had on his life? Comment below and don't forget to subscribe for more great articles from Superficial Gallery.