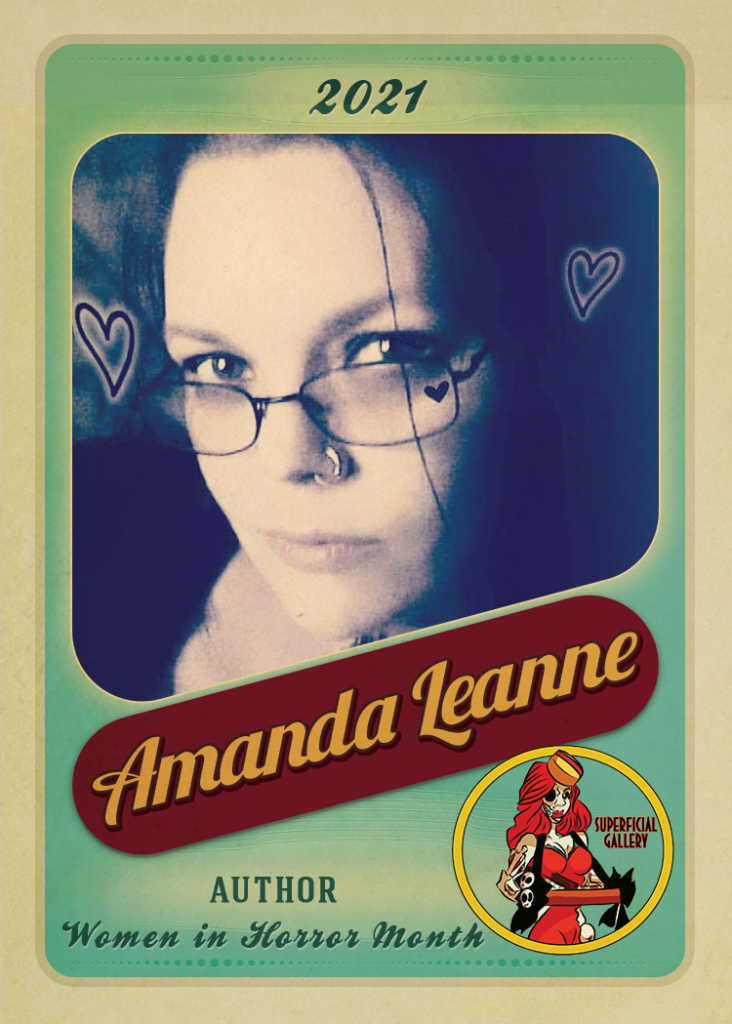 Amanda Leanne is a rookie to the Gallery WIHM event. She is an author.
How have you fared during the pandemic?
It has been difficult with my disabilities and pre-existing conditions. 3 lung infections despite following all precautions and my MS has progressed.
What's been keeping you busy?
I have been working on my next horror story collection and on a few other ideas as well as some crafting projects.
What was your favorite piece of new horror media from the last year?
I did enjoy some of the Netflix originals and book adaptions, but I have been reading and watching a lot of older titles that either bring me comfort or I haven't seen before.
What are you looking forward to most in the horror community for 
2021

?
I am looking forward to the game Resident Evil Village as well as a few titles some of my author friends are working on.
What keeps from throwing in the towel when things get tough?
When things get really difficult I always have my son and my husband cheering me on and telling me how proud they are in me and all that I have overcome to get where I am. They give me a lot of inspiration and strength.
What projects do you have coming up?
My biggest project, currently, is Mind the Mirrors. It is a collection of horror shorts with inspiration from nightmares and should be about twice as long or more than Shadows Through the Fog. I also have 3 other ideas in the works.
Important Links for Amanda Leanne