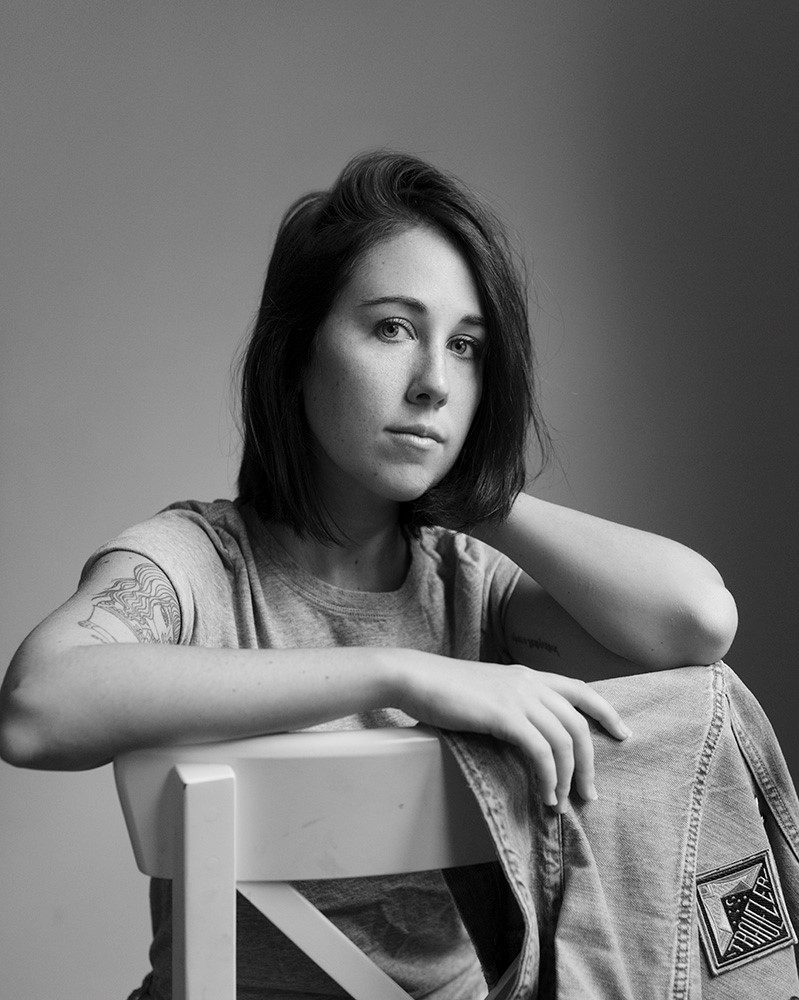 The latest production from Superficial Studios is a fun short called "They're Watching".  Shooting just wrapped up on it and the writer, Samantha Bringas, headed to Washington to watch her story come to life.  Which meant she was stranded in the snow in Washington state which meant she could not get out of answering some questions!
Tell us how They're Watching came together for you as a script and let people know (a little of) what it's about.
I've always been a fan of Halloween and Scream, so "They're Watching" was a little ode to my favorite slasher films. It has quiet lingering moments, cliche victims, building anticipation, and an unusual ending.
What do you do when you aren't writing awesome horror short scripts?
I am (OF COURSE) either watching movies or reading. Dark comedies have always been my jam. I'm obsessed with the evolution of horror through out the decades, so studying the latest trends are always fun for me. Photography was my first artistic medium, so I love watching how cinematography has become more relevant in horror films.
So you got to visit the set for the shooting of They're Watching.  What was it like to see your work come to life?
Fun! I love the script, "They're Watching", but ultimately know it's going to be perceived differently by the director and actors. Watching them process and create based on my story was exciting and interesting.
Had you been on sets before or was this your first time?  Either way, what's your favorite part of the process?
Oh no, I've been on set quite a bit before, but never for my writing. I've worked mostly in camera and art department for a couple of years. I like exploring different departments because I think it's always good to be mindful of the whole process. It creates empathy for each role, and I hope that it will continue to make me a better writer and crew member. My personal favorite will always be cinematography, it's what I started with, and is first on my mind when creating.
Is there anything you would like to do in film beyond writing?
I love all departments, but I currently really enjoy writing (except for when I hate writing hah). I'm very budget conscious on set and when writing screenplays, so I can see the possibility of pursuing producing in the future!
What's next for you, creatively?
I have another short horror screenplay, Cult Crusade, and a comedy screenplay I co-wrote with a friend, Victory! This is the Year! currently in the festival circuit. When I'm not obsessively watching their status, I'm focusing on writing my first feature screenplay. It's all set in Phoenix (where I live) so I'm hoping to build a team of local filmmakers to bring it to life. Writing a mystery / horror film in the desert is definitely going to be more challenging, but I'm eager to map it out.
Plug everything you have to plug!
I don't know what to plug now that I basically write. But best bet would be to connect with me on Instagram @samm.bringas. All my latest creative endeavors are on there. Sometimes horror, but always strange. 😉
So there you have it, folks.  We are thrilled to be able to produce Sam's first movie and cannot wait for you to see it!  Stay connected to the Gallery for all the information on the production as it breaks.