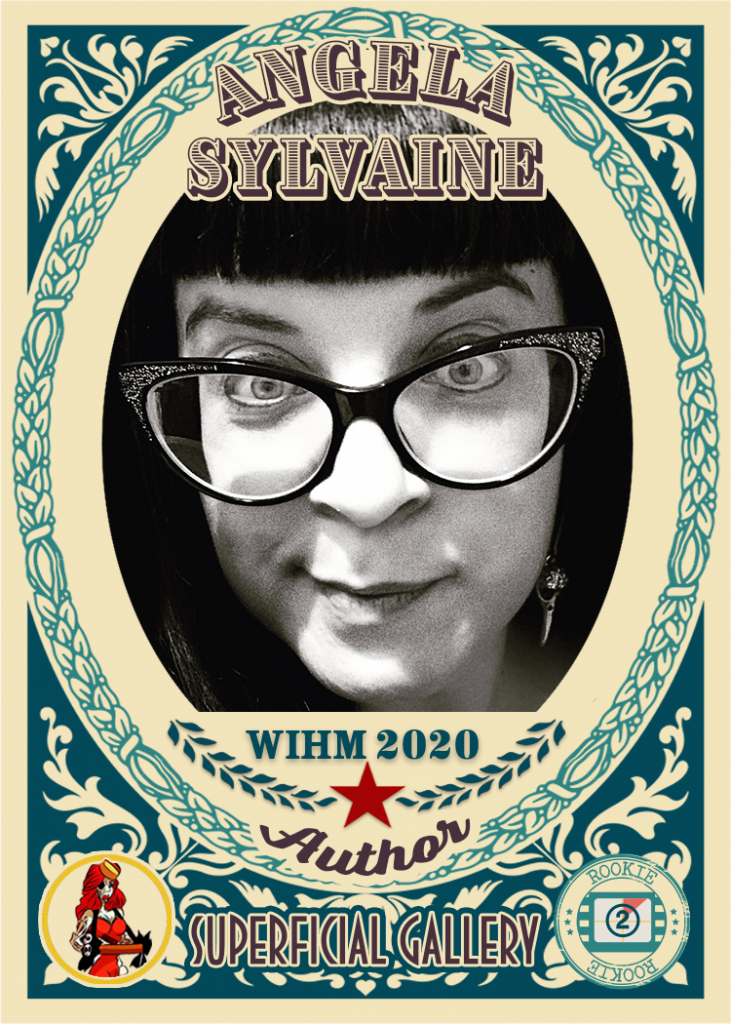 Angela Sylvaine is a rookie to the Gallery WIHM event. She is an Author.
What motivates you to do what you do?
I have a dark and spooky side that I don't get to express as a general rule. Writing allows me to share the creepy stories that live in my brain with people who appreciate them.
Who is your favorite woman who does what you do?
Sara Tantlinger is my HWA (Horror Writers Association) mentor and one of my favorite authors. Not only is she extremely talented, but she supports and encourages other authors and helps us succeed.
If you had one wish for women in your space in 2020, what would it be?
Freedom from judgement. As a woman, I sometimes get negative reactions from people when they find out what I write. Any creator should feel free to create what inspires them without fear of judgement.
Share a practical tip for a woman who wants to do what you do.
Connect with your creative community! They will lift you up and help you be successful, and you can do the same for them.
Inspire someone who is not where they want to be in the industry yet.
Your have a unique story to tell and you should absolutely share it with the world.
What scares you?
Lately, society. Also, mirrors in the dark, creepy old dolls, tight spaces, and heights.
What projects do you have coming up?
My story, Night Terrors, is included in the Strange Girls anthology that will be released later this month. This is a fantastic collection of horror by women.
Important Links for Angela Sylvaine