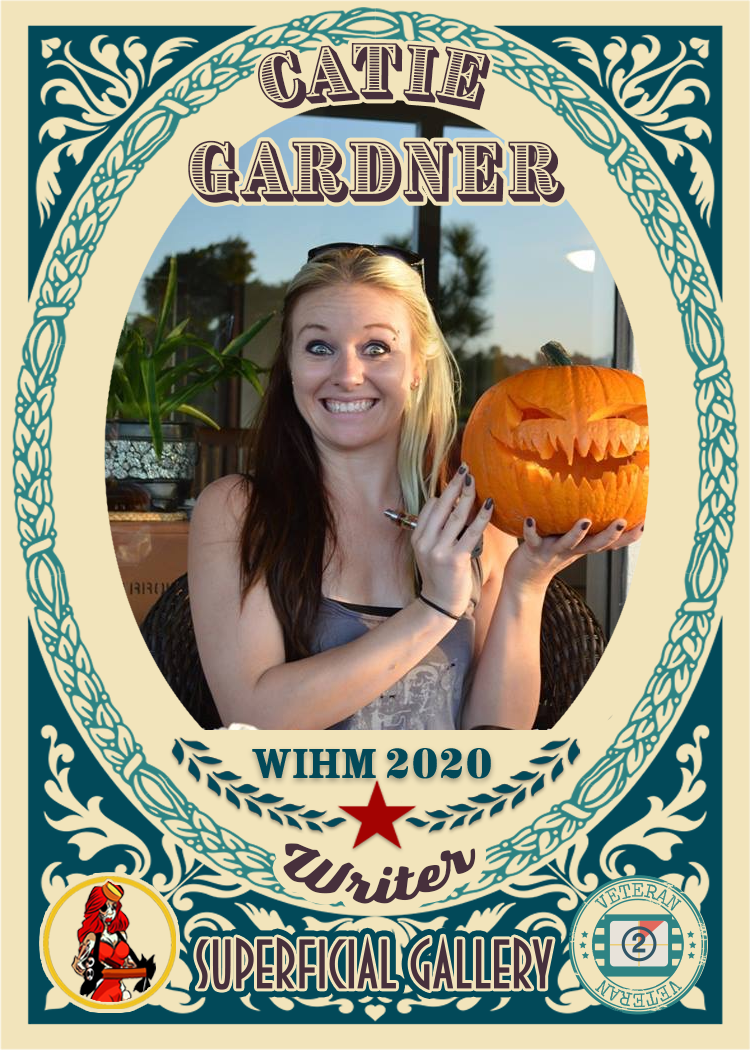 Catie Gardner is a I am a rookie to the Gallery WIHM event. She is a Writer.
What motivates you to do what you do?
Mainly, I like words and how they fit together like puzzle pieces. And the puzzle is a story that's unexpected and fits together in odd ways, and is sometimes missing pieces. That's the unknown part, and confronting the unknown and surviving…isn't that what horror is all about?
Who is your favorite woman who does what you do?
Amy Hempel. And though she's not strictly horror, she's got a way of weaving stories that deals with a purity of feeling, and I love that.
If you had one wish for women in your space in 2020, what would it be?
Typewriters making a comeback.
Share a practical tip for a woman who wants to do what you do.
Stop censoring yourself. Your mom isn't going to care.
Inspire someone who is not where they want to be in the industry yet.
Say yes. Say yes to everything. There can be a lot of things holding you back, a lot of excuses and words like "can't" or "time." But it all comes down to you, saying yes to things that scare you, that stress you out, that push you to do something you wouldn't otherwise do. You may find yourself doing or being something you never thought you'd love.
What scares you?
Unexpected death. Like car accidents and aneurysms.
What projects do you have coming up?
Working on some short screenplays and a super top secret collaboration. Also, continued work and research for Mise En Scream, the podcast I cohost.
Important Links for Catie Gardner