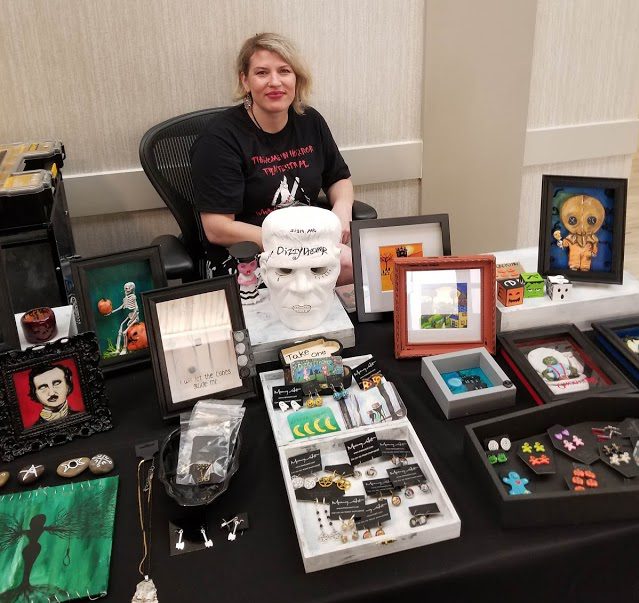 Hey y'all, it's Jackie Torrance! Since the rest of the SG crew is at WIHFF right now and Acadia won't just let me sit around and do nothing, here I am to tell you about a new friend of the Gallery that was discovered at WIHFF!
Christy Meaux is a Louisiana based artist who creates everything from one of a kind paintings of iconic figures (think the SNL Church Lady and Marla Singer from Fight Club), to stylish clothing, to horror inspired dioramas. Her work is influenced by the unusual and surreal, inspiration that always results in something completely original.
When you see Christy's incredible art, you might wonder (as I did) how she got into making art in the first place. Christy says that she was always into making things and being creative, but it was her grandmother, a painter, who really got her into art, teaching her to paint with oils and different brushes as she grew up.
Christy is currently at WIHFF promoting her unique mixed media dioramas and jewelry. To follow Christy on social media, you can visit her Instagram at @thechristymeaux, and @dizzydreamerart on Twitter. To browse and purchase her art, you can visit her Etsy shop at https://www.etsy.com/shop/christymeaux.