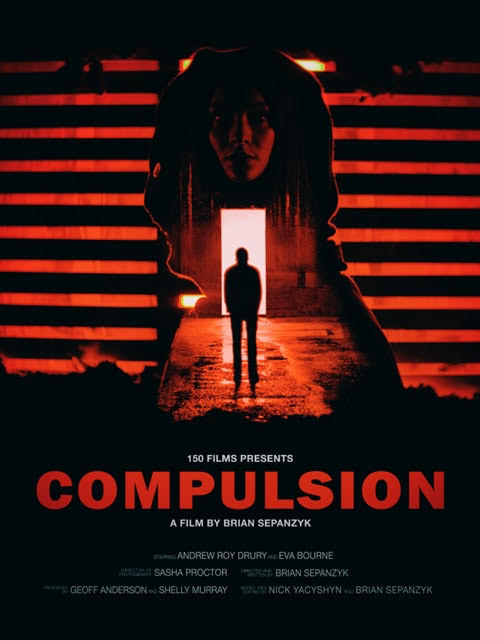 Compulsion, starring Andrew Drury and Eva Bourne, takes us through a blood-soaked day in the life of a violent serial killer. Director Brian Sepanzyk brings us on a haunting journey from the rare view of the knife-wielding slasher!
From Director Brian Sepanzyk:
"With this film, we wanted to do something that was a nod to the old 80's slashers that we love but try and do it with a different perspective. We wanted to create something that was more bleak and realistic as we follow someone who is trying to deal with such violent impulses, and I think we've accomplished that. We've assembled some great talent from our city (Vancouver, BC) such as Eva Bourne (Beyond the Black Rainbow) as well as also finding unique new talent such as our lead Andrew Drury who was nominated for Best Actor Short Film at the Nightmares Film Festival in Columbus, OH. We've also won the audience award for Best Short Film at the Edmonton Festival of Fear so we're really excited at how it's being received so far!"
COMPULSION
Director/Writer – Brian Sepanzyk
DOP – Sasha Proctor
Produced By – 150 Films: Geoff Anderson & Shelly Murray
Music – Nick Yacyshyn & Brian Sepanzyk
Starring – Andrew Drury
Eva Bourne
Elizabeth Weinstein
Kevin Keegan
Dave Boyce
Jeff Bjorgum
Shaun Maguire
Stay tuned for an exclusive review of COMPULSION, coming soon!