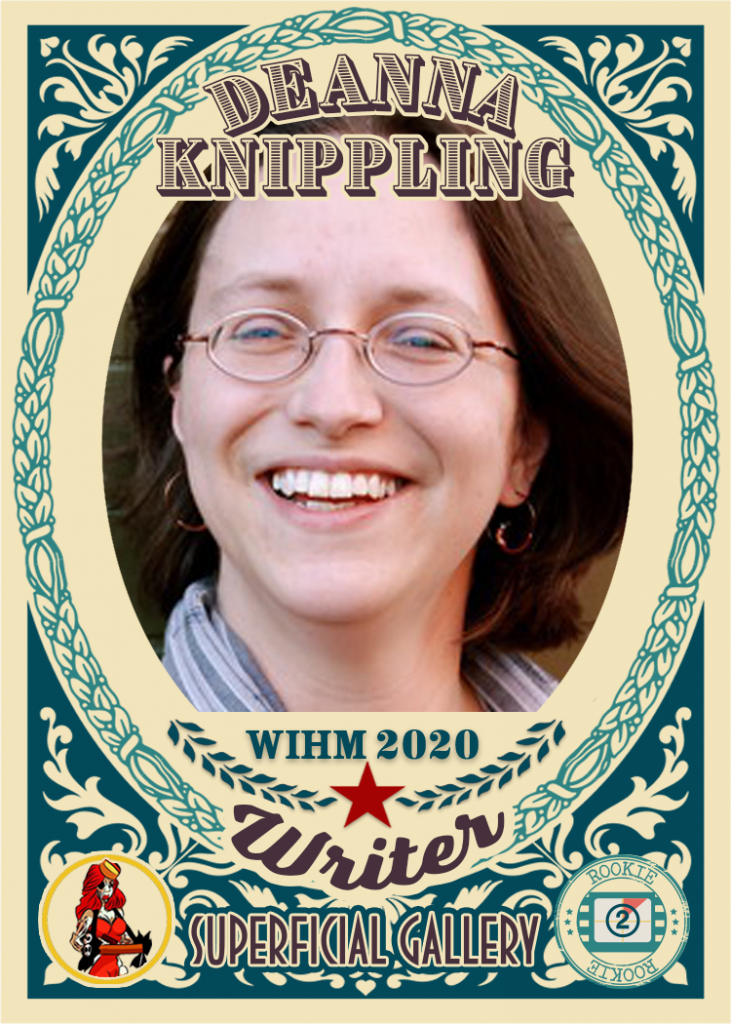 DeAnna Knippling is a rookie to the Gallery WIHM event. She is a Writer.
What motivates you to do what you do?
I write horror for petty reasons: revenge, envy, undermining the status quo.
Who is your favorite woman who does what you do?
Shirley Jackson
If you had one wish for women in your space in 2020, what would it be?
To have the missing stairs in charge of horror venue magically be revealed in their glory in front of their peers and/or potential sexual partners.
Share a practical tip for a woman who wants to do what you do.
Read books by women and non-binary authors across genres, because horror not written by male authors tends to get shunted elsewhere.
Inspire someone who is not where they want to be in the industry yet.
They can't make us *all* write happy endings.
What scares you?
Assholes, particularly ones who think they're good people.
What projects do you have coming up?
For early March release: The House Without A Summer, an 1816 tale of cosmic, Gothic horror, in which a wealthy, evil man tries to take advantage of both dark magic and the Industrial Revolution.
Important Links for DeAnna Knippling