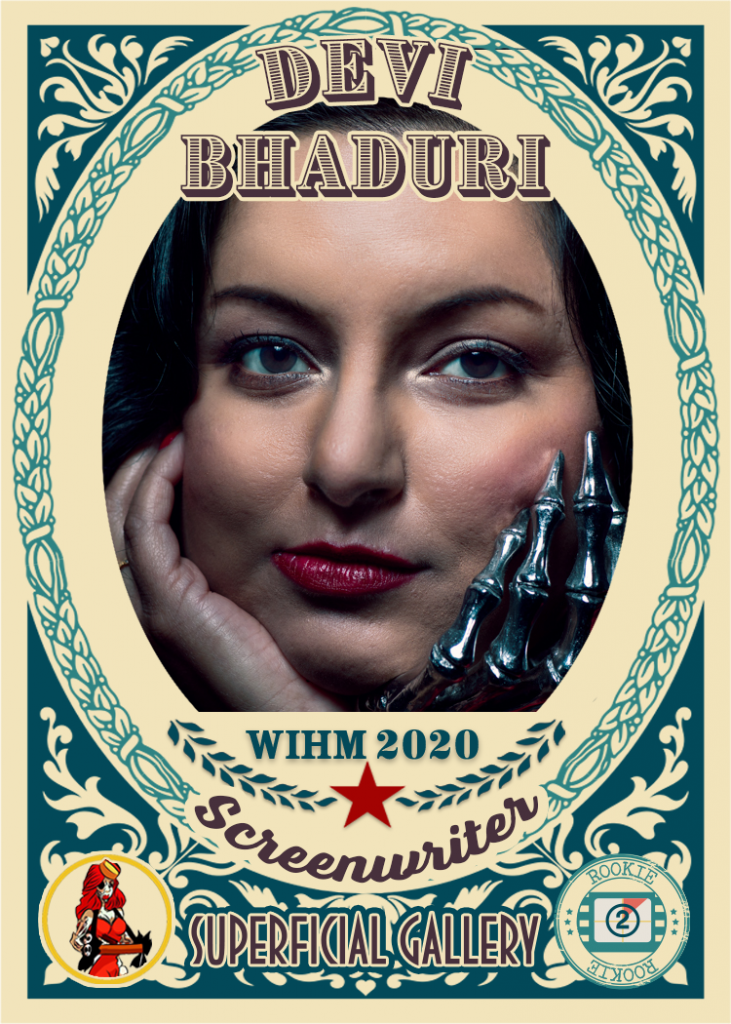 Devi Bhaduri is a rookie to the Gallery WIHM event. She is a Screenwriter.
What motivates you to do what you do?
I've always been obsessed with horror genre. It's my brain candy. Won't stop writing it. Just TRY and stop me.
Who is your favorite woman who does what you do?
Jane Goldman
If you had one wish for women in your space in 2020, what would it be?
More funding for the films of women in horror. Women buy lots of movie tickets and want entertainment that's relevant to them. Women make great art. Let's connect funding to these realities!
Share a practical tip for a woman who wants to do what you do.
One thing that felt like liberation to me was finally giving my writing permission to be an iterative process. Revision opportunities are your friend, after all.
Inspire someone who is not where they want to be in the industry yet.
Our stories deserve to be told. Women don't always have to be the token diversity, distressed damsels, or trophies of male characters. Women can be the heroes, anti-heroes, survivors, and glorious, pointy-toothed monsters too! Write what you want to see on screen, and put your work out there.
What scares you?
How quickly time flies! Like for example, today. Arghhhh!
What projects do you have coming up?
I'm currently co-writing a horror thriller feature with a friend, and drafting a historical period horror feature.
Important Links for Devi Bhaduri
Devi's screenplay, "Parasomniac," was an official selection at the Women in Horror Film Festival, where it was nominated for Best Feature Screenplay.