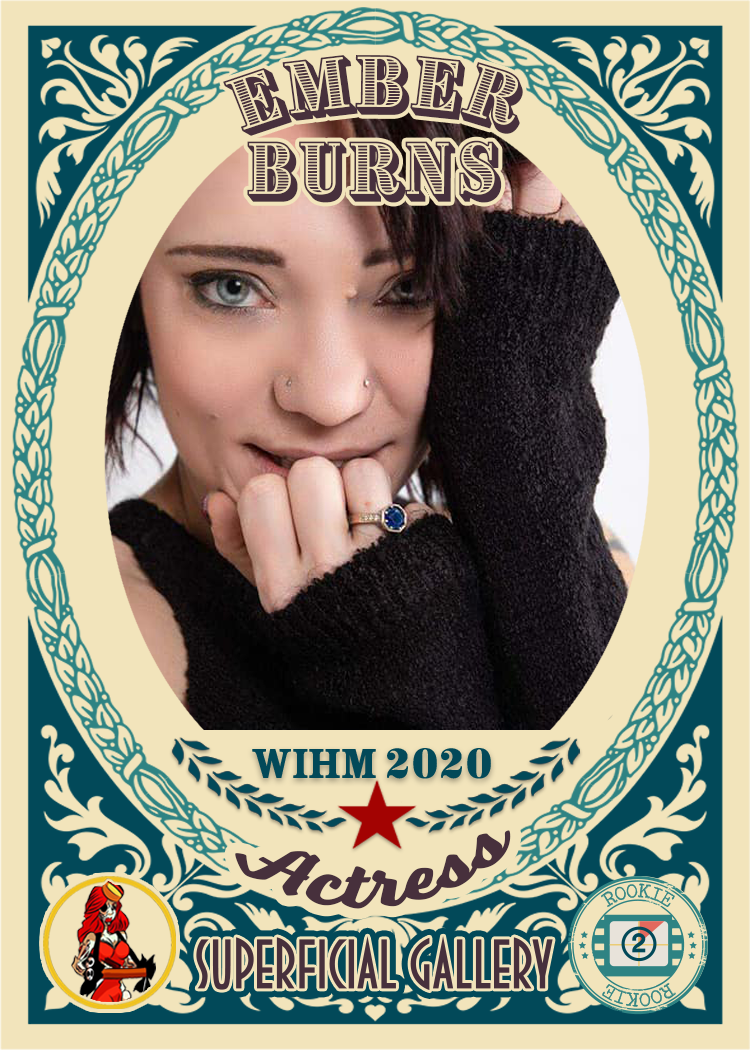 Ember Burns is a rookie to the Gallery WIHM event. She is a Actress.
What motivates you to do what you do?
I love watching the directors face light up when she/he is watching the scene they wrote come to life. I also write and direct my own stuff, So I understand how amazing it feels for them. To me that look when they yell cut and watch the play back , that is why I do this.
Who is your favorite woman who does what you do?
Julie Anne Philputt She is a independent horror actress. Not only is she talented at what she does, She supports everyone and all their projects. She takes the time to learn about and care about others projects too. She has a great heart! That to me is a role model
If you had one wish for women in your space in 2020, what would it be?
Is it strange I would love to go back in time and talk to Elizabeth Bathory. Id love to ask her questions that we dont know the true answers. How many bodies and what her real reason behind it all was and why/who started on it all.
Share a practical tip for a woman who wants to do what you do.
Take the phase "It is a man's world" And throw it out the window. Women make horror what it is. We have the sex that sells and the screams that ring in your ears. We also make the best killers with our cute devil smiles!
Inspire someone who is not where they want to be in the industry yet.
Just keep going. Try everything! You may want to be a actress but find your true passion in being behind the scenes. And remember everyone started off from nothing it is how hard you work to get to where you want to be.
What scares you?
The dark! I have nightlights all over my whole house
What projects do you have coming up?
Parallels, The Devil's Den and Summer of 76 are my biggest project I am acting in this year. And I am working with my team now to finish my first horror short I wrote and directed called The Motel.
Important Links for Ember Burns