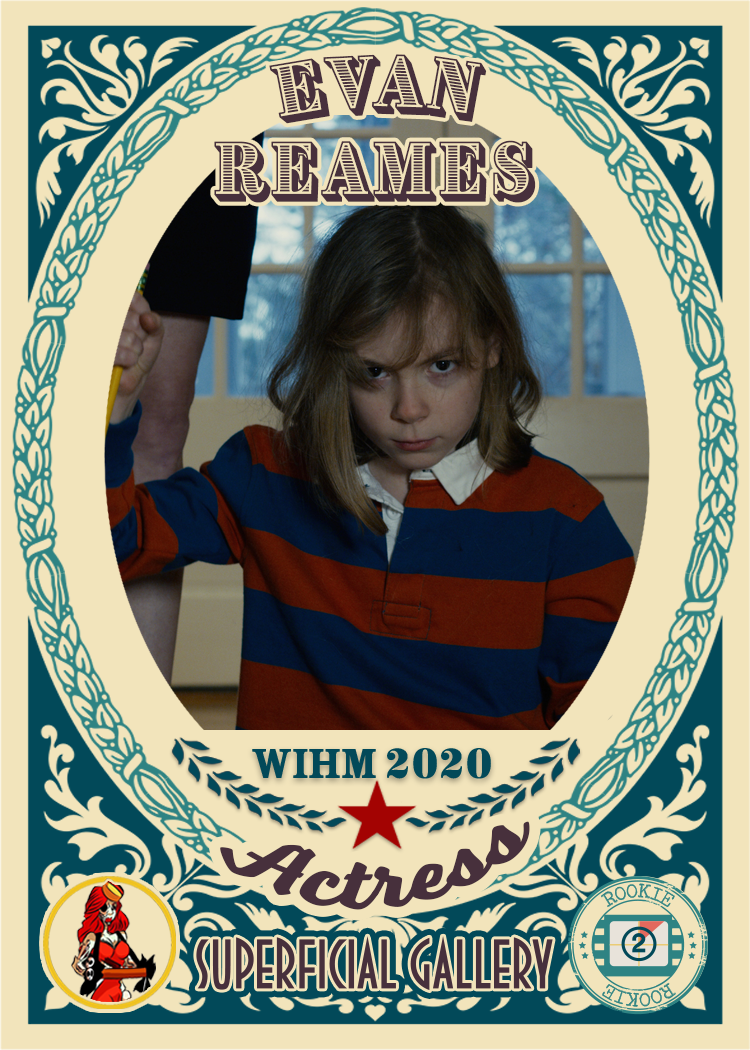 Evan Reames is a rookie to the Gallery WIHM event. She is an Actress.
What motivates you to do what you do?
i love being able to visit new places when we get to go to film festivals. We have gone to Hollywood, New York, Florida, and more.
Who is your favorite woman who does what you do?
Ms Haley Leary (co star in Playtime's Over). She does it all.
If you had one wish for women in your space in 2020, what would it be?
girls should not have to wear makeup to be in movies
Share a practical tip for a woman who wants to do what you do.
work hard, play hard. don't be too serious. and never be fake.
Inspire someone who is not where they want to be in the industry yet.
be willing to do whatever it takes to. there is no job too small
What scares you?
too much blood and gore, and my substitute teacher
What projects do you have coming up?
working on a sci-fi project with my brother and sister
Important Links for Evan Reames