What was once but a dark poem in the brilliant mind of Tim Burton, the cult classic, The Nightmare Before Christmas, is celebrating it's 25th anniversary and fans are here for the party. The dark Disney classic features an intimate look into what each holiday would look like if they each had a town dedicated to its success. The film's main character, Jack Skellington, becomes complacent in Halloweentown and stumbles upon a magical juncture in the forest where all of the holiday doors exist. Curiously inspecting the tree for Christmastown, Jack falls into the magical land, reigniting his desire for a new normal in Halloweentown. Skellington attempts to pull off a Christmas style Halloween, but his vision is spoiled by poor planning and execution, along with the mischievous behavior of villain Ooogie Boogie and his three henchmen, Lock, Shock, and Barrel. Once Jack realizes he is the King of the Pumpkin Patch for a reason, he ditches Christmas for Halloween and the characters live happily ever after spending each year trying to top the last at Halloween.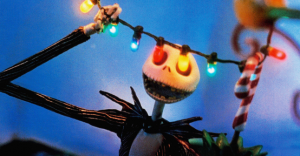 TNBC, initially pegged as a sleeper hit, grossed approximately $50 million on it's first theatrical run in the United States. As the film gained underground popularity, revenue continued to rise, landing its current box office total at a cool $75 million. Upon its release in 1993, TNBC received favorable reviews amongst critics, going on to become a critically acclaimed motion picture. Tim Burton created a fantasy world of both creepy and charming characters which captivated audiences worldwide. Initially Disney was hesitant to release TNBC as it was labeled "too dark and scary for kids", however, TNBC was produced and released through Touchstone Pictures and the rest is, well, history. Danny Elfman rounded out the Nightmare dream team with a score out of this world, producing one of Halloween's most beloved anthems, "This is Halloween".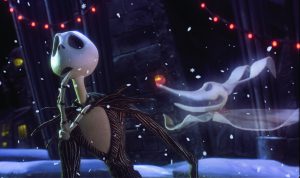 To celebrate its anniversary many actors from the film are gearing up for a live-to-film version of TNBC. Elfman will bring Jack to life, along with Catherine O'Hara as Sally, and fan favorite Ken Page as Oogie Boogie – the sandman you want to hate but also date. This isn't the first year the movie has been broadcast this way, but it's building up to be the most magical due to its silver anniversary.
Who was your favorite Nightmare character? Comment below and don't forget to subscribe for all the latest horror dish ready for consumption. All hail the pumpkin king.