In this column, I'll give you a quick review on the most recent five flix I've seen on The Netflix. I only have two rules. Only things I've finished will be counted. If I binge watch a series I will count all episodes watched for that review as one entry.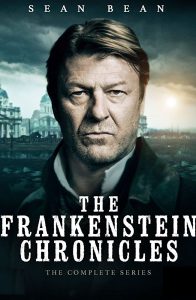 The Frankenstein Chronicles: Season 1 – I've only seen a couple of episodes of this paranormal period drama, but I'm hooked. Sean Bean plays Inspector John Marlott, a river police officer, who's been charged with investigating the source of a body he found on the river bank. The twist? The body is made up of the remains of eight children and… Well, that would be a spoiler. I love the character of the emotionally tortured detective and the crumbs they've dropped about his own painful past. The acting is amazing and the gritty, dark cinematography lends the show an incredible amount of atmosphere. It also examines the very real tension between the surgeons who practiced medicine on corpses and the public who believed only criminal should be carved up for science. I love horror and thrillers and this one doesn't disappoint, Evidently, there's a second season and I can't wait to finish this one and start the next.
I give this show four and a half severed fingers out of five.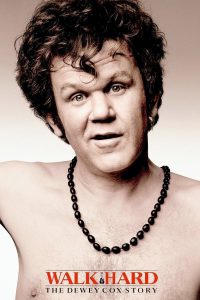 Walk Hard: The Dewey Cox Story – One of my favorite musicals is Chicago. One of my favorite songs from that musical is Mr. Cellophane performed by John C. Reilly. I knew he had the pipes and comedic sensibilities to tackle a spoof of hagiographic biopics. His turn as Dewey Cox (equal parts Johnny Cash and Ray Charles) was funny enough. I enjoyed a lot of the laugh lines and the songs were a lot of fun. The performances were good for the most part, with Jenna Fischer as Darlene Madison Cox being the real standout for me. Like most Judd Apatow affiliated comedies, the saltier humor and more on the nose jokes didn't work for me. Still, if you like his works, it's worth checking out.
I give this movie three and a half blue notes out of five.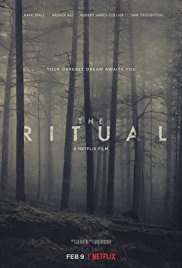 The Ritual – I am always on the lookout for new horror movies. It's my favorite genre, but of late there's been a run of movies that depend on gore, extreme violence, and little else. When I had a look at the blurb for this flick, it sounded like something right up my alley. "Phil, Dom, Hutch, and Luke – embark on a hiking trip on Kungsleden (King's Trail) in Sarek National Park, in northern Sweden, to honor their friend Rob, who was killed six months earlier in a convenience store robbery." (Wikipedia) Made in Britain in 2017, it featured actors I had little to no familiarity with and I was 100% spoiler free. The dark, suspense-filled movie had plenty of scares, a plot that moved along quickly, and pulled elements from Norse mythology and presented a great spin on the "maniacs in the woods" genre. There are a few scenes that are gory, but it hardly relies on them for the fear it brings. It also tackles the topic of survivor's guilt in a way that worked amazingly well.
I give this movie five out of five Jotuns.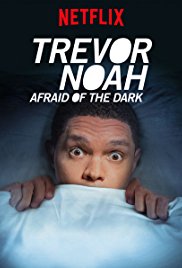 Trevor Noah: Afraid of the Dark – There was a time in my life when I watched a lot of stand up. Eddie Murphy, Robin Williams, and George Carlin filled my house with laughter. Most of the comedy shows I've watched on Netflix of late have been more than a little disappointing. Most of it seemed to want to shock or offend on purpose and there was very little in the way of brains or satirical bite. I'm familiar with Trevor from his work on the Daily Show and I enjoy his observations on life in America for someone who's from South Africa. This show was more of that. The pacing is anything but rapid fire. He has more of a story teller's cadence. My favorite part was a bit on how Obama got his voice from a meeting with Nelson Mandela. While he's no impressionist, he does it well enough to really deliver.
I give this show four out of five nightlights.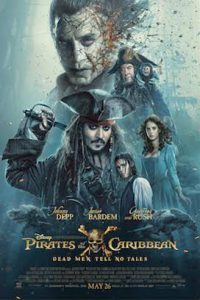 Pirates of the Caribbean: Dead Men Tell No Tales – I really loved the first Pirates of the Caribbean movie. Jack Sparrow is the clever master of drunken repartee/sword fighting. The action and adventure are amazing. It really did feel like a successful call back to the pirate movies of my youth (well, they predated my youth, but thanks to the magic of cable TV they filled my life) with some very modern twists. The side characters were just as funny as the main character. It was awesome. The follow-up films were certainly still enjoyable. The spectacle was there. They recycled some things, but that was forgivable. Each subsequent one lost a little more of the shine. I queued this up mainly because my wife is an even bigger fan of the series than I am. And I hoped the presence of Javier Bardem would up the experience. It just didn't work as well for me as I would have liked. There were certainly splashes of fun and I would totally watch another pirate movie if they let Jack and the rest sail off into the sunset and just focused on Henry and Carina. There are plenty of tales they could tell of the Seven Seas and the mostly fictional golden age of piracy. Swashbuckling women would be awesome. Tack on some of the real science that was breaking through at the time and if one needs to include the supernatural, find something other than pseudo sea zombies to fill the bad guy slot with.
I give this movie three out of five astrolabes.
I hope you enjoyed these mini-reviews! What are you watching?