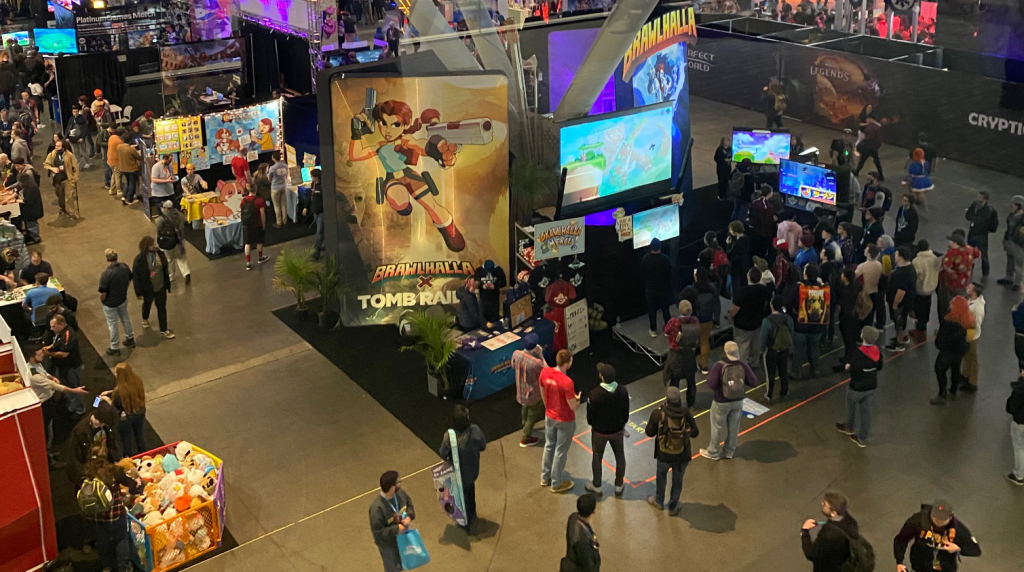 PAX also known as Penny Arcade Expo, is gaming centric convention that annually appears in Boston, Philly, Seattle, San Antonio, and Melbourne. With an itinerary that showcases arcade, tabletop, and video gaming. It's a place where those who have met each other online can come to connect. It's filled from wall to wall with demos, games for sale, gamer merchandise, and exhibitions from industry leaders.
I've been lucky enough to attend PAX EAST in both 2019 and 2020. Both times were really financially tough for me and I decided when I was asked to review the convention, I would rather give a budget guide and a real breakdown of what's worth the cash and what isn't.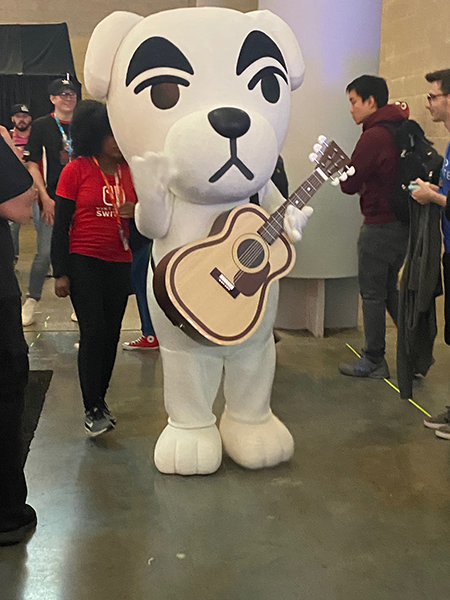 TICKETS $$-$$$: PAX runs for a 4 day stretch, Thursday through Sunday. First thing you'll want to do is follow PAX on twitter. Generally the convention takes place February-March and tickets go on sale around October-November of the previous year. Within about 4 hours of tickets going on sale two will sell out, the Saturday Pass and the 4 Day Pass. Individually each pass is around $65, with a 4 Day Pass costing about $225. Prepare because if you want your badges shipped to you (and want to avoid will call) you will have to pay a shipping fee.
HOTELS $$-$$$: There are a ton of options when it comes to housing. First off, the Boston Convention Center has a hotel right next to which fills up quite fast. On top of that the PAX website offers hotels in the area that offer a shuttle bus (more on that in a bit). You generally want to try and stay either near the convention or Downtown area of Boston to make it the easiest to get get to the convention center each day. I payed around $160 per night at my hotel and that was for a Wed/Thurs night stay. A friend of mine was able to snag an Air B&B for $500 that he had from Wednesday till Monday. Definitely way out the pros and cons…for him he was a bit further from the convention so more of his budget went into transportation.
TRANSPORTATION $$-$$$$: Unless you live in Boston you have to factor in getting to and from the city. I live in NY about 4 hours away so we opted to drive in. Gas for us (in our Hybrid) was about $50. Another friend of mine took a train from NYC to Boston for around $140 roundtrip. Friends who flew in depending on where they were coming from spent anywhere from $200-$500. The best I can suggest is if you are not driving in, purchasing your flight, bus, or train should be the thing you do immediately after buying your PAX tickets. If you booked a hotel that networked with PAX you will have access to a free shuttle to and from the convention. They run every 20-30 mins, are super quick, and such a nice benefit for being at one of those hotels. Lyfts and Ubers can cost from $9-$20 depending on how far from the convention you are…or if you're going to an after hours event located somewhere else in the city. If you're willing to learn a new subway system or having the energy to walk after all day at the convention you can save even more. WARNING…if you are driving in research parking. I parked at my hotel and didn't know till check it out cost me $65 a day…I will never be free of that painful memory.
EVENTS $-$$: PAX has events from 10am-12am every…single…day. The list of events comes out a few weeks prior to the convention with an APP you can download to your phone. Some events (such as the Dead By Daylight Party or Bethesda Party) require event bright tickets. Many of these are free to get in and then you have to purchase at the Bar an open Bar Ticket. With that MANY of the after hours events that are not held at the convention center are 21+ so keep that in mind when you're checking out different things to attend. Anything that is happening at the convention center is for all ages and doesn't have an additional cost.
FOOD $-$$$: Here's where many of us blew our budgets…including myself. My first morning of the convention my husband and I decided to treat ourselves to room service and knew from the prices it would be around $40….NO. It wasn't! After 18% gratuity added and a service fee it was $70 for a pot of coffee, orange juice, bagel with salmon and Eggs Benedict. So yeah I probably should I have known not to do that but I figured it's a good reminder to everyone. Food at the convention is pretty crappy and pretty expensive…like a $7 hotdog. Nice thing is you can bring in food and beverages (not alcohol) to the convention so we did that for lunches. Using yelp can help you find affordable dining options in the area for dinner. Or you can have uber eats delivered to your hotel for only a $2.99 fee…much better than room service.
SHOPPING $-$$$$: I'm not gonna lie I'm that person who loves a gift shop and oh man conventions are like giant nerdy gift shop heavens. You can purchase tabletop games, video game peripherals, PAX exclusive merchandise, exclusive collectors pins. This is one that you want to discuss with yourself prior of exactly how much you end up spending because it can end up being a lot.
ADDITIONAL TIPS: If you are disabled like myself an extremely packed convention can seem like to much to physically handle. For someone who usually gets in a 1000 steps a day, I hit 20,000 each day. It's a lot to take on. However this is a helpful tip, on the PAX website they give you an email that you can contact to get a Medical Form this will grant you and a person assisting you a Medical Badge. They are free to have and you can collect them at Will Call. The medical badge allows you to not stand in line which is SO helpful. Getting in to the convention can have almost a 40 minute wait. Certain exhibitions you can schedule to go to not have to stand there waiting for entry. This is really helpful for those of us who struggle physically.
HOW MY TRIP LOOKED: So to give you a budget idea I'll share with you how I planned everything and what I could have done better. My husband has a hard time taking off work so I decided to only do Thursday and Friday. Thursday is a great day, it's quiet and so much less packed. Also with the medical badge you can go in at 9am before the main crowd. We booked a hotel that was connected with the convention shuttles saving us from Uber fees. The hotel was $160/night but the parking was an unknown $65/day. I regretted not booking Friday night because one my husband was exhausted and had to drive 4 hours after a convention day, and two I wanted to hang out with my friends one last time. Thursday night we went WAY overboard on drinks and food costing us about $250. A couple Ubers to and from bars was around $40. So in total here's what we ended up spending for 2 days at PAX.
TICKETS: $275 For 2 people attending 2 convention days plus shipping the tickets.
HOTEL: $350 For Wednesday and Thursday night.
TRANSPORTATION: $220 For gas to and from Boston, Ubers around the city, and overpriced parking I could have avoided.
EVENTS: $0 Part of me would count the $250 from Thursday night where we bought drinks for a lot of people but I'm gonna keep that in the food budget. Overall we just did free stuff at the con.
FOOD: $350 Between $70 room service, having to eat 7 meals out, and partying with friends one night this was a big expense.
SHOPPING: $250 Each year PAX does an exclusive sweater that costs around $75 bucks. It's expensive but they look really cool and one of those things I do like to collect. I got one this year for both me and my husband. We got a few t-shirts at the Unstable Unicorns booth. A new tabletop game to play with friends back home. And several pins whenever I found them.
TOTAL COST OF A 2 DAYS PAX TRIP FOR 2 PEOPLE: $1,445
For 2 people for a weekend away $1,500 isn't the worst…but as you can see there were a lot of things I could have avoided paying for. Conventions are typically expensive adventures especially if you're traveling from out of town. I highly suggest traveling with a buddy or partner so that you can save on things like hotels, and possible transportation. I'm hoping I'll take the lessons I learned from this PAX and can apply them to the next convention! Or maybe I'll just have another article about how not to do what I do with a budget.