As everyone knows now, the DC Extended Universe is actually the DC Extended Universes thanks to Joker and, apparently, the completely out of timeline creation of The Batman with Robert Pattinson as the caped crusader, Zoe Kravitz as Catwoman and Paul Dano as Riddler.
I am not worried about any of the casting (though people are freaking out about who will be Penguin) but I am super worried that Battinson ßsee what I did, there? won't get to run around with Wonder Woman and Aquaman.  You know, the two heroes whose movies did well?
Now, I am not dumb enough to think I am right about my plan, but it is POSSIBLE and by that I mean comics possible.  So bear with me – here we go with the facts:
The Ben Affleck Batman, who we can call "The Quitter", is still Batman in the DCEU and is actually thinking of tricking out Wayne Manor into being the new Hall of Justice.
The only DCEU movies that are in the original continuity coming out between now and when The Batman does are Birds of Prey (And the Fantabulous Emancipation of One Harley Quinn) and Wonder Woman 1984.
Affleck is forty something and nobody wants an old crapper batman going forward. It's limiting and also creepy to have an older guy hanging around younger women.  Sure Jason Momoa is almost 40 but we haven't spent the last 30 years looking at him and he also seems to not be an actual human so he doesn't count.
Unless they want a real headache (don't get me started on Superman) then they need to make it plausible that these people (except the Joaquin Phoenix Joker) are on the same planet and timeline.
THEY RECAST JIM GORDON! Sure I like Jeffrey Wright but I also liked the Farmers Insurance guy and changing who Gordon is REALLY messes me up.
No way will Leto be Joker again.
The best hope they had, Flashpoint, will never happen now.
So how do I fix it?  Well, here goes….
Black Canary, one of the Birds of Prey debuted in Flash comics, believe it or not. Does that matter?  Not really, but since the new Harley Quinn movie seems to be a very grounded (read, super-powerless) movie Dinah's canary cry is really the only metahuman thing in it.  So since they are going to be in Gotham, let's have this happen.
Harley kills Batman.
Don't even need Affleck on the screen.  They can just have her blow him up or something.  It will break her from the Birds of Prey, piss off Joker (off screen) and we can say Affleck is dead…except….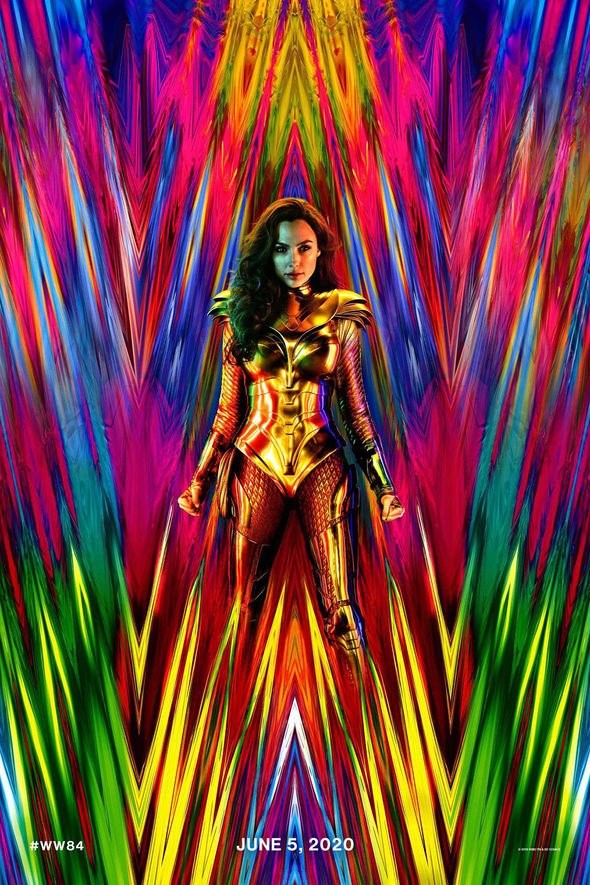 In Wonder Woman 1984 we see Steve Trevor and he looks good for a guy who died in World War 1.  Conventional wisdom is that Diana has a god bring him back but for our purposes she uses the Lazarus Pit.  You know, the thing that Ras Al Ghul uses to bring himself back to life and make himself younger all the time?  If it will work for Steve then it will work for…you guessed it, Batman!
Since Harley kills Bats in 2019, Alfred drags his cgi corpse to the pit and pushes him in and he comes out as….Pattinson!  Well, probably not as they already shot Birds but they can heavily imply it.
There is still the recasting of Jim Gordon to contend with, though.  Makes no sense that he is different unless the Matt Reeves Batman is set in the past in which case they have TONS of time to actually make Flashpoint (or some other time dispy-doodle thing) and have Gordon be one of the things that changes.
Except, honestly, and I am just thinking of this now.
Flashpoint can retcon everything back to 1994.  It can take place after The Batman and we know we will still have Batman, Wonder Woman, Aquaman, Flash and….different Superman?  That could make sense.  If Cavill is out as Supes then a different kid is being raised by Kevin Costner and he is not so moody when he debuts, and we save Zod for another time when people are done yelling about the Snyder Cut.
So that's it.  If they are making the Flash movie at some point, that is how they will fix it.  But if they aren't, then Wonder Woman will have to beat up Chronos to do it or some such thing.  When in doubt, use a god!  We save Darkseid and the creation of the Justice League for another time, no villains are harmed (but they can pull in Phoenix if they want) and everyone wins! Thanks for coming to my Ted Talk.