We all have movies that we watched as kids that we remembering loving back then. A lot of those movies we haven't seen in decades, even though we still talk about how great they were. On "I Liked That?," we revisit these movies to see how well they hold up.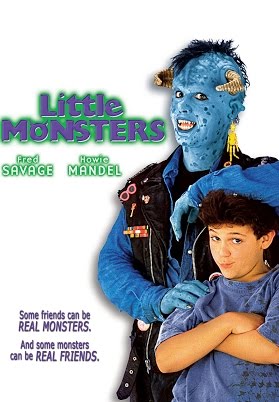 I know I saw Little Monsters, but I have no memory of anything that happened in the movie. I do remember thinking I was too old for it when it came out, but I watched it just because Fred Savage was in it and my The Wonder Years fandom knows no bounds. Also notable for fans of The Wonder Years is that Daniel Stern, the voice of grown up Kevin Arnold, plays his dad. And, if you're younger than I am, Ben Savage plays his little brother.
The first thing you'll notice while watching this movie is that Brian, Fred Savage's character, is just kind of a dick to everyone. He plays mean jokes on his little brother, throws his little brother's lunch out of the school bus window since he got in trouble, and just complains constantly. I guess that makes sense since the monster in the movie, Maurice, played by Howie Mandel, is also just a dick to everyone, so at least they have something to bond over.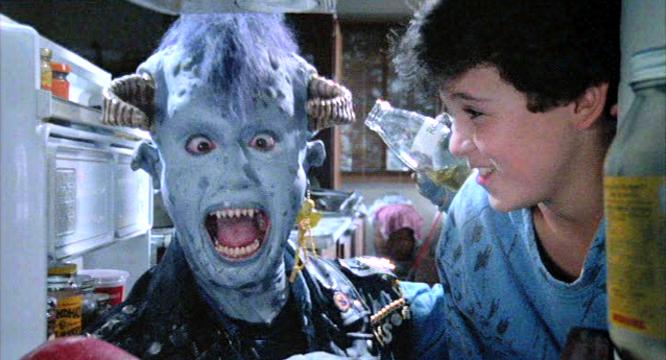 The plot of this movie is that there's a world of monsters that can access kid's rooms through portals under their beds. Brian ends up capturing Maurice, who then begins dying on his bedroom floor. Brian is pretty chill for an 11 year old kid that just discovered that monsters exist by having one start dying on his floor, so I guess that's why Maurice decides they should be buds? They go into the monster world together to be dicks to other monsters and then pop up in the real world to play pranks on kids Brian goes to school with. One of the pranks is replacing Brian's bully's apple juice with urine, because that was apparently a harmless prank in 1989. Also, for a kids' movie, they say "piss" a lot. But don't worry, the bully ends up helping him defeat the big bad guy at the end for literally no reason and without no explanation.
Also no explanation: Why is this movie called Little Monsters? Brian even says "Let's get these little monsters" towards the end, but the monsters are just regular human size. If an 11 year old is calling them little, they should be smaller than an 11 year old, but nope! Just regular adult human size. There also aren't larger monsters established in this world but they only need to get the little ones. They just call this movie Little Monsters because who knows why.
They also give Brian a love interest in a girl in his class he has literally one single interaction with that's just two 11 year olds talking, since how can you have a kid's movie without an 11 year old having a love interest? Kinda gross, Hollywood.