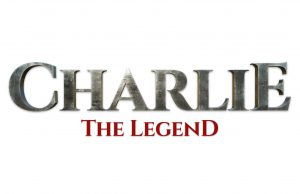 The last decade has seen an increase in the popularity of asymmetrical horror games. From Dead by Daylight, Friday the 13th, to Last Year The Nightmare, those proving most successful seen carrying a certain sense of nostalgia for horror fans. Now a new game may be bringing both the nostalgia and that 4 v 1 game play style to early access by the end of 2020.
Here we got to speak with Mijail Casas of FireBlitz Games, creator and developer of a new killer to fear, Charlie The Legend.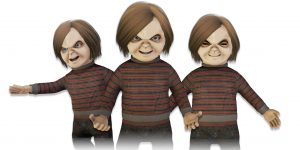 Charlie looks like a very similar killer doll we know and love. What inspired you to create him?
I'm a huge fan of horror films! Especially paranormal movies and anything involving demonic possessions. Of course I'm also a big fan of the Child's Play franchise. That's why I wanted to merge all of it and created a power character whose pure existence is evil as well as a challenging game play.
What's Charlie's backstory and how are we going to be facing him?
Well before you know Charlie you need to know Hannah. Hannah was a possessed girl who during an unsuccessful exorcism passed away. However not before the demonic spirit was able to pass into a conduit, her doll Charlie. Now survivors are forced to team up and either escape the realm or defeat Charlie to escape. It will play as 4v1 or possibly 5v1 depending on how the developer build goes, and you'll have the ability to either face him or evade him to win the game.
What challenges do you feel have been the most prevalent in developing Charlie The Legend?
Without a doubt the biggest challenge for me was to change the engine when the game was already quite advanced. Initially the game started to be created in Unity 3D, but I had to switch to Unreal engine since I wanted the graphics and performance of the game to be excellent. After 6 years of working with Unity I had to adapt to the Unreal engine and although at the beginning it was a bit tedious the truth is that it was a great decision, and I am very happy with the result and the workflow of the engine.
What do you think's been most rewarding for you so far in the creation of this project?
There have been many rewarding things during the development of a game. For me, the best thing is when I write my "to do" notes and then I put them into the game and see the result as I had imagined it. I'm quite a perfectionist and can work days and even weeks on a single thing until it looks just like I imagined it would. In the end that's the most gratifying thing, to see that I'm not a confirmed person and that it's worth the effort.
What can we expect from your 2020 roadmap?
I'm currently working on the game code during the week and on the character design on Sundays. The plan is to be able to finish all the coding stuff before May. I will spend the whole summer finishing the map design and alternating it with the character design and its different appearances. When the summer ends I hope to have something solid to show a complete gameplay and an estimated date of departure. The game could be ready by the end of this year but as you know I'm working alone and that makes the plans sometimes delayed.
Will this be exclusively for PC or can console gamers also get excited about it?
I'd like as many people as possible to enjoy the game, so I hope to be able to bring it to consoles in the future as well. The game is designed to use a gamepad and of course a keyboard and mouse. So it could be played on consoles. That's why I don't think it's exclusive to PC, although initially it will be released on PC first.
Game development can be a costly endeavor, how has the project been funded so far? Is there current crowdfunding in the works?
Currently I'm the only one developing the game which is part of the reason it's such a long process. I would like to hire outside work as well. We did direct funding through PayPal on our site charliethelegend.com but now have an indiegogo campaign with some really great exclusive perks for donating!
Charlie The Legend's Indiegogo Campaign is running until April 23rd 2020 if you are interested in donating to the game. Keep up with development by following @Charlie_TheGame on twitter.