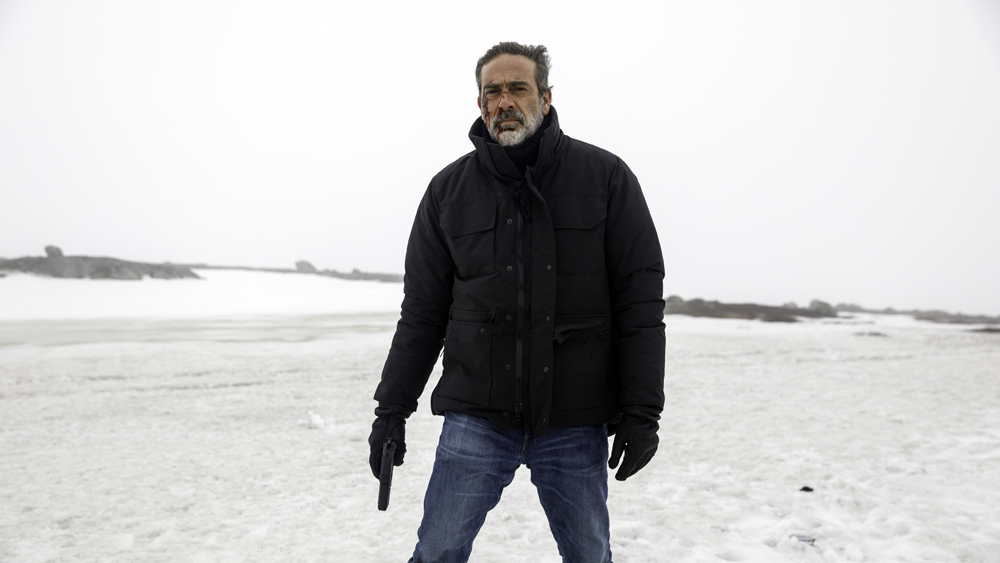 The Liza Marklund and James Patterson 2010 bestselling book The Postcard Killers will be coming to the big screen this March in The Postcard Killings, starring jefrey Dean Morgan and Famke Janssen.  We are big fans of JDM around here since he took the best friends donkey and the emu from our local animal rescue and brought them to his farm!  But despite our love for him, Hollywood stubbornly resists making him a movie star, leaving him to (IMO) languish on TV as Negan.
According to Deadline, Cush Jumbo, Joachim Król, Steven Mackintosh and Denis O'Hare co-star.  If you haven't read the book:
Morgan stars as NYPD Detective Jacob Kanon, whose world is thrown into turmoil when he learns his daughter and son-in-law have been brutally murdered in London. When he goes there find out who is responsible he learns similar crimes are being reported across Europe, with each killing accompanied by a postcard sent to a local journalist. Fighting against time, bureaucracy and his own grief, Jacob will do whatever it takes to stop the killings and find justice for his little girl.
Not gonna lie, I think "brutally" is overused when describing murders.  Especially since there are rarely ever any other adjectives employed.  Then again, read the same sentence but swap in "lovingly" or "hilariously" and it doesn't really work.  But then again, Famke Janssen is classy so I could see her "neatly" murdering someone.
At any rate – the movie will be out in March so we can see how it is then.  I really want JDM to be a movie star so let's hope this breaks him out!