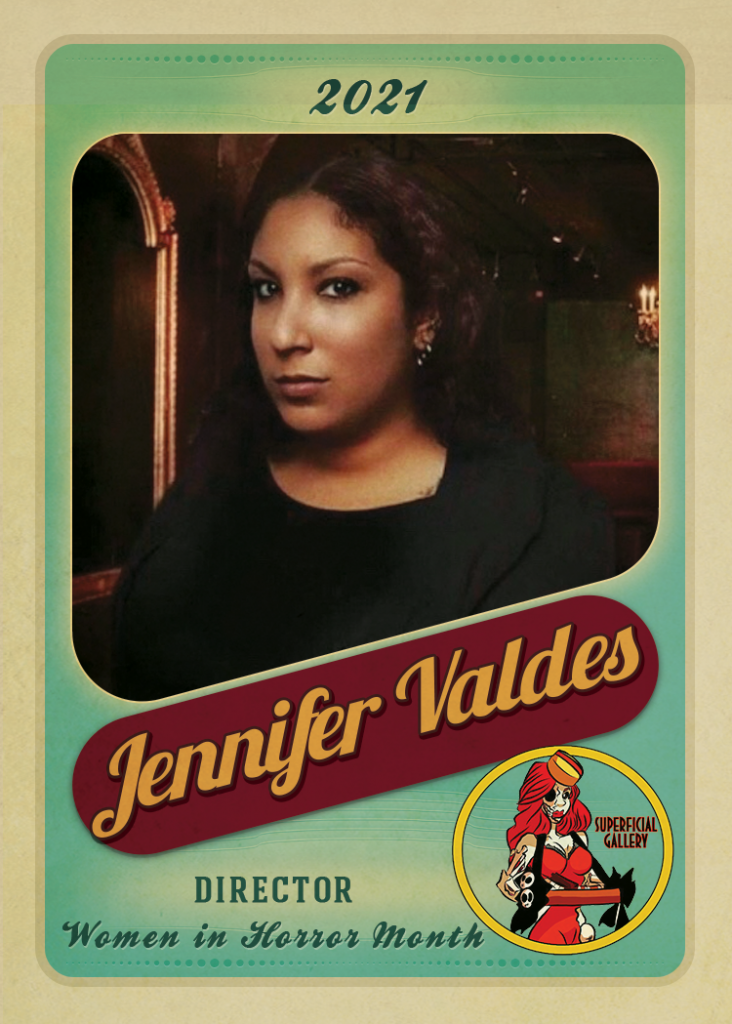 Jennifer Valdes is a veteran to the Gallery WIHM event. She is a Director / Video Editor.
How have you fared during the pandemic?
The lack of human interaction during the pandemic has me really thinking about how people have become desensitized to how important it is for physical contact. There is great power in a physical embrace. I believe that people will hold greater value to the meaning of in person relationships after we can physically touch them. I believe the lack of physical contact over this time has caused people so much loneliness, isolation and grief. As we continue to adapt to new ways of creating films and adaptive technology, finding new ways to keep open connections will only make us stronger.
What's been keeping you busy?
I've been trying to keep my focus on writing a lot of different scenes and screenplays. It is difficult sometimes for me to keep motivated, so I am trying to give myself a lot of different ides to choose from. I am constantly writing down new concepts and trying to think outside of the box. I am currently working more on character development. I'm really trying to connect more deeply with who my characters are. I am exploring how they would speak, what they would say and how they might say it.
What was your favorite piece of new horror media from the last year?
I'm not sure when it was released but I really enjoyed season 2 of "The Purge" tv show as well as season 2 of Castle Rock, about Annie Wilkes from Misery.
What are you looking forward to most in the horror community for 
2021

?
I am looking forward to seeing any film that has been produced during the pandemic. Let's be real, filmmaking is extremely hard to begin with, so I give major credit to anyone who was able to successfully create during this epic roller-coaster of madness.
What keeps from throwing in the towel when things get tough?
I have an intense passion to create films. I am a director, producer, writer and video editor. I also have a physical disability and a complex chronic pain disease, which make this kind of work extremely difficult for me. Through perseverance self belief and strength, I make my own films. I enjoy expanding my skills in every aspect of filmmaking. I stay true to myself and my determination to create visual art.
What projects do you have coming up?
I am currently developing a short documentary to educate people on the disabling illness called, Complex Regional Pain Syndrome (CRPS).
Important Links for Jennifer Valdes