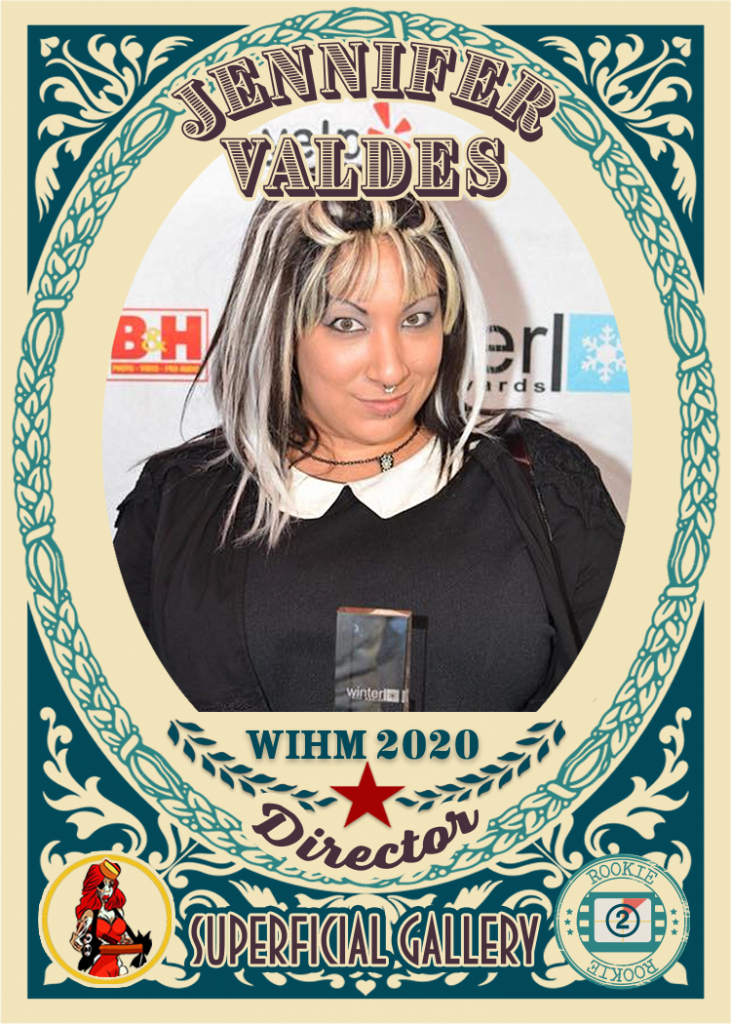 Jennifer Valdes is a rookie to the Gallery WIHM event. She is a Director.
What motivates you to do what you do?
I have a unique drive & passion for filmmaking. I feel very strongly about my cinematic artistic expression & I can not stop until my vision is fulfilled.
Who is your favorite woman who does what you do?
On a professional level Mary Harron (American Psycho), but there are so many talented up and coming independent horror women! How do I choose just one?
If you had one wish for women in your space in 2020, what would it be?
I would like to see more career opportunities offered to independent women in film.
Share a practical tip for a woman who wants to do what you do.
Delegate responsibility to as many organized & reliable people as possible.
Inspire someone who is not where they want to be in the industry yet.
If you want to make a film and that's all you can think about. If you really feel it in your soul, then find a way to make that movie. You have to be genuinely connected to the work you believe in to create it properly.
What scares you?
The continued reimaginings of the same exact movie with the same title remade over and over again with different actors.
What projects do you have coming up?
"The Blood is the Life", is a blood donation awareness, short horror film, currently on the festival circuit this year(2019). The film is Written by Marissa Valdes, Directed, Produced & Edited by Jennifer Valdes & Co-Produced by Tony Debenedetto (Javelina 98 Productions). "The Blood is the Life" has won several Film Festival Awards this year, including being a Semi-Finalist in the upcoming Women in Horror Film Festival 2020, Semi-Finalist at the prestigious Etheria Film Night for Women 2019, Best Editing Award at New Jersey Horror Con & Film Festival Spring 2019 & Best Horror Film at Comicpalooza 2019.
Important Links for Jennifer Valdes