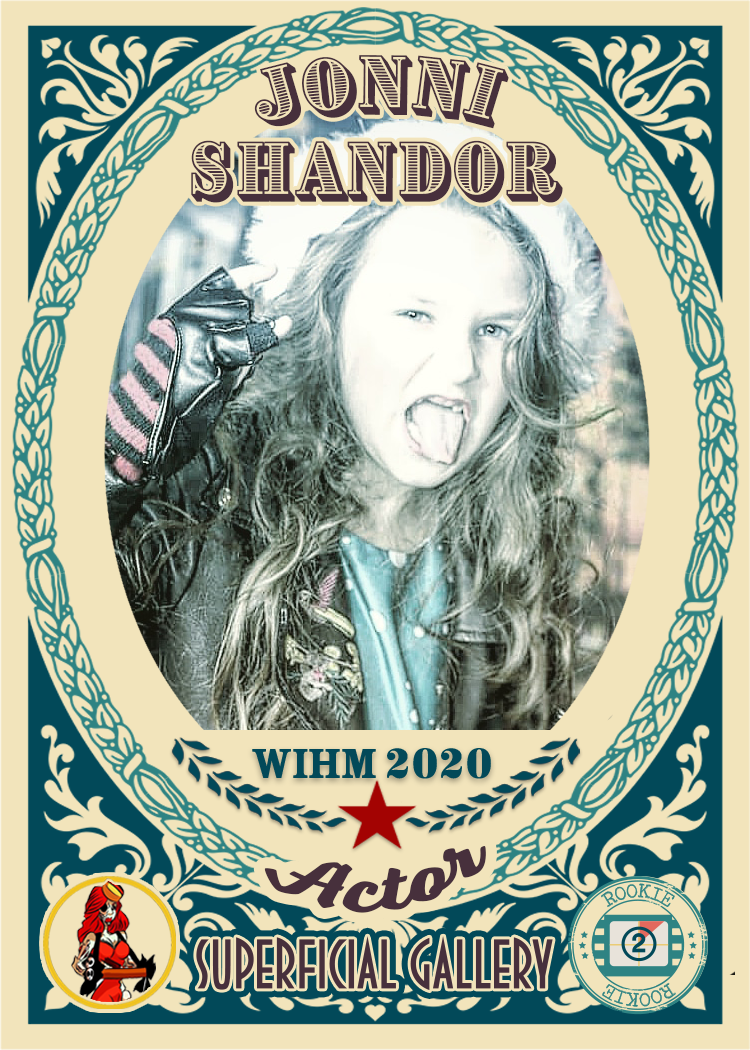 Jonni Shandor is a rookie to the Gallery WIHM event. She is a Actor, cosplayer, and YouTuber.
What motivates you to do what you do?
"Because it is very fun to make costumes of my favorite characters and rock stars and act them out. I love to entertain people and make people happy because of what I do"
Who is your favorite woman who does what you do?
Fellisa Rose, Becca Rinehart
If you had one wish for women in your space in 2020, what would it be?
That as women we could be more respected and have more women writing horror movies
Share a practical tip for a woman who wants to do what you do.
"To not get discouraged or let what others think get you down but focus on your dreams and goals and really put yourself out there"
Inspire someone who is not where they want to be in the industry yet.
"Believe in yourself and take every opportunity as a learning experience and take things one step at a time"
What scares you?
"Dolls and Indonesian movies which are also my favorite "
What projects do you have coming up?
I have a great cosplay I have worked really hard on with my dad which is Paleman from Pans Labyrinth
I have been cast in an amazing role as Kali in the upcoming Embalmers
I also have another movie I'm excited about where I play a young version of the main character. It's called Parallels
Important Links for Jonni Shandor