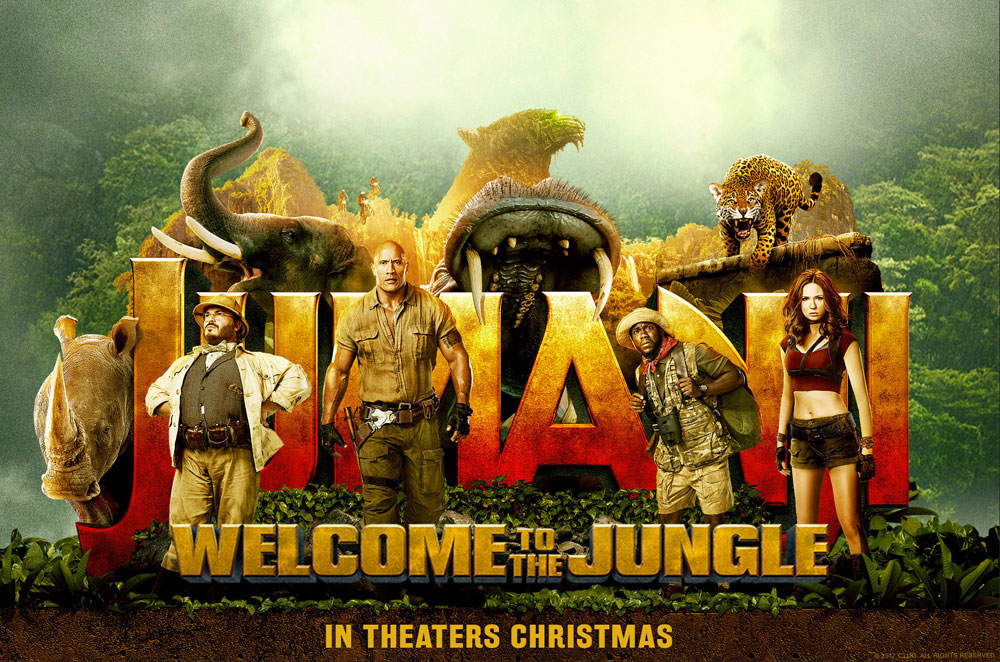 I liked Jumanji after the first trailer. But I was not sure if I was going to call it a Must See. If a movie rises to Must See status for anyone on the staff, it will get added to the "Can't Hardly Wait" section over on the right. And after the second trailer, I can say that i am definitely adding it as one of my picks.
The trailer reinforces the premise we started with. Jumanji isn't a board game anymore. It's a 32 bit (at best) video game. And whereas the first movie brought the game to the players, this one brings the players into the world of the game. This explains why Karen Gillan *swoon* is dressed the way she is.
The Rock, Gillan, Kevin Hart and Jack Black are the game avatars, but act as the teenagers who chose them. That's fun. And this trailer introduces a couple new things.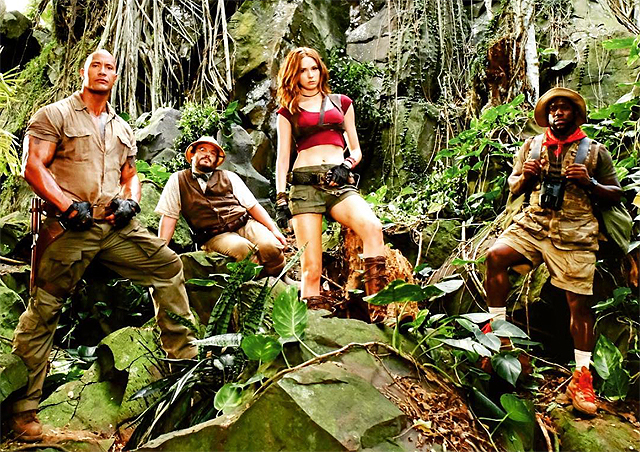 First – they each get 3 lives. That's a great idea and I am SURE that everyone will get down to one. I am also sure that I would die 100 times trying to do a pretty basic jump and throw the controller through the TV.
Second, there are other people in the world. Honestly I just want Van Pelt but it doesn't look like I am going to get him. We are going to get Nick Jonas, though. And some dude in a jeep. So that's something!
Third we find out a little but more about the powers he characters have in the game, as well as how their real life personalities might come through.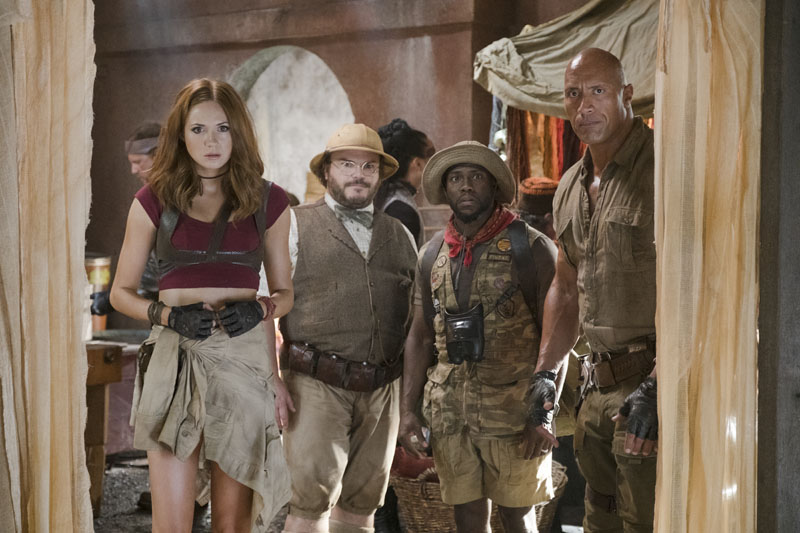 So I dig the premise and I have no issue with the effects (at least the ones in the trailer) so it comes down to the cast. Let's break it down.
The Rock – he is a movie star and has been since before he was ever in a movie. 5 stars.
Karen Gillan – she is not a movie star but I did like her in Oculus. But she also canceled on New York Comic Con so she loses one star. 3 stars
Kevin Hart – He's funny and that is ALL I am factoring in. 4 stars
Jack Black – I never thought he was super funny in movies he starred in but in this scenario I think he will be pretty good. 4 stars
*does math in head*
Yeah I guess this is a Must See. Check out the trailer below and let me know if you agree!