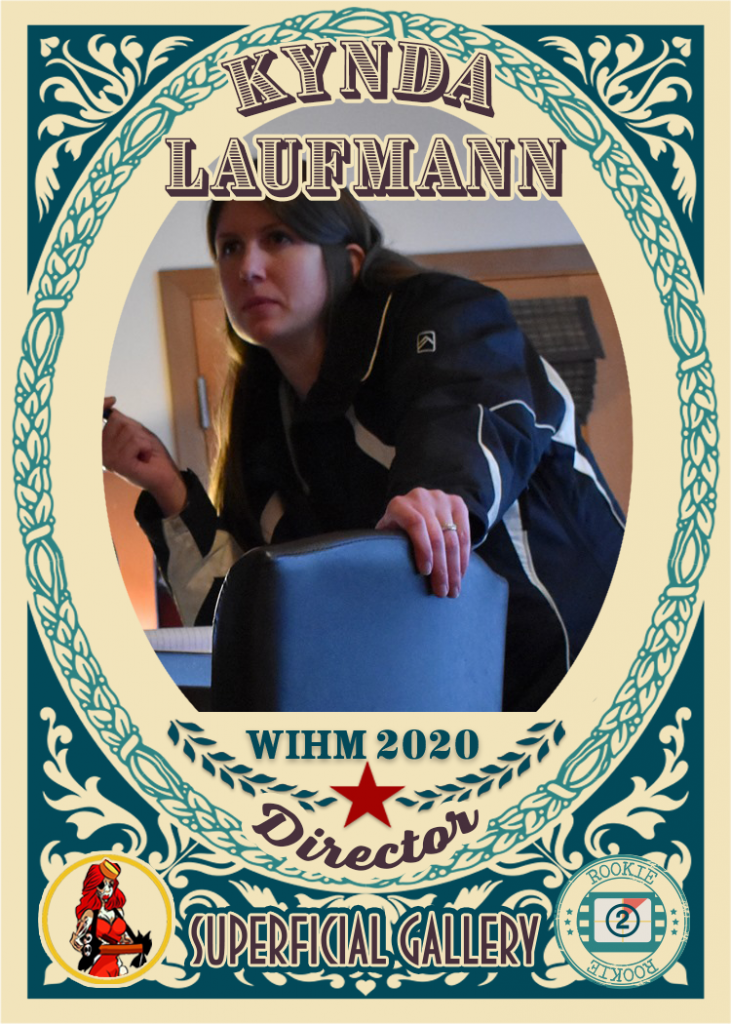 Kynda Laufmann is a rookie to the Gallery WIHM event. She is a Director.
Who is your favorite woman who does what you do?
That's a tie between Jen and Sylvia Soska, they are so talented, passionate, and inspiring in everything they do.
If you had one wish for women in your space in 2020, what would it be?
More directors and a bigger stage!
Share a practical tip for a woman who wants to do what you do.
Show your appreciation to your team! A good team makes a good project, and people are more excited and engaged when they are appreciated.
Inspire someone who is not where they want to be in the industry yet.
Share your passion! Everyone starts somewhere, so just go out and create!
What scares you?
Haha! Watching horror movies!
What projects do you have coming up?
Lost in the Woods Productions is working on our Superficial Studios collaboration projects right now.
"They're Watching" is currently in post-production, and we are gearing up for casting on our next film as well!
Important Links for Kynda Laufmann
We are participating in the WiHM 11 Massive Blood Drive PSA this year, so this is your annual reminder to go get your veins drained to save some lives!