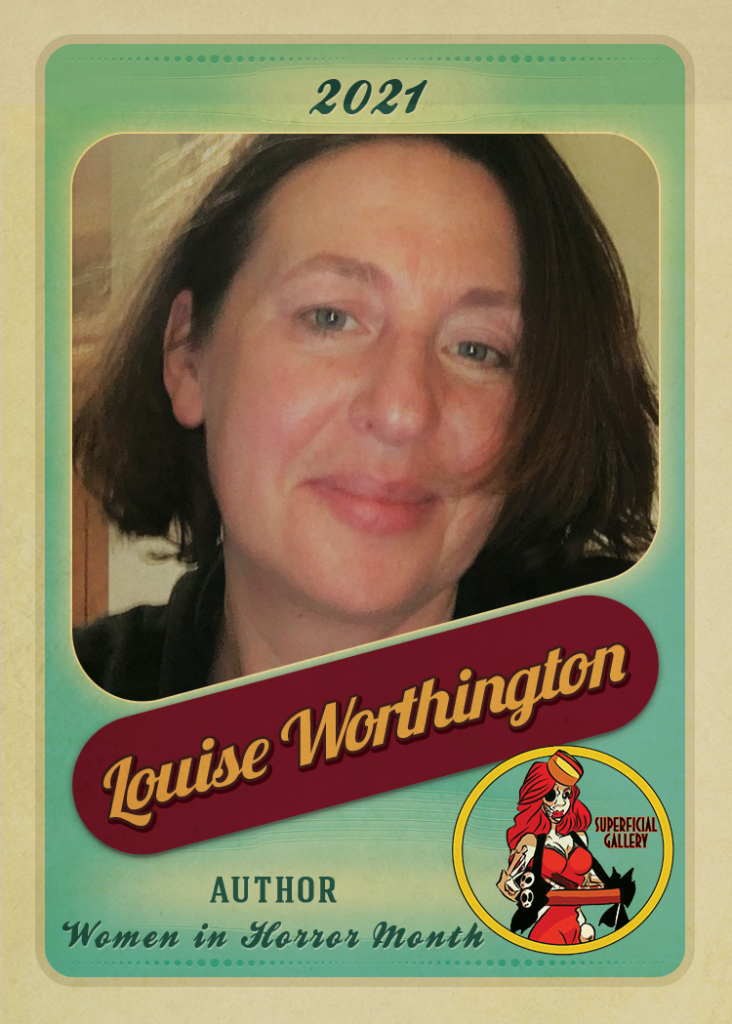 Louise Worthington is a rookie to the Gallery WIHM event. She is an Author.
How have you fared during the pandemic?
Drank like a fish, ran like the wind, slept like a baby, wrote like a horrified Shakespeare.
What's been keeping you busy?
Writing and promoting Rosie Shadow, book one in the Black Tongue Series about a seriously weird kid.
What was your favorite piece of new horror media from the last year?
Release of Mexican Gothic.
What are you looking forward to most in the horror community for 
2021

?
Nothing But Blackened Teeth
by Cassandra Khaw

In Darkness, Shadows Breathe
by C. Cavendish
What keeps from throwing in the towel when things get tough?
My dog, cat, hens, family and friends, and good books.
What projects do you have coming up?
Book II in the Black Tongue Series and an anthology of horror flash fiction and short stories inspired by the character of Rosie Shadow.
Important Links for Louise Worthington