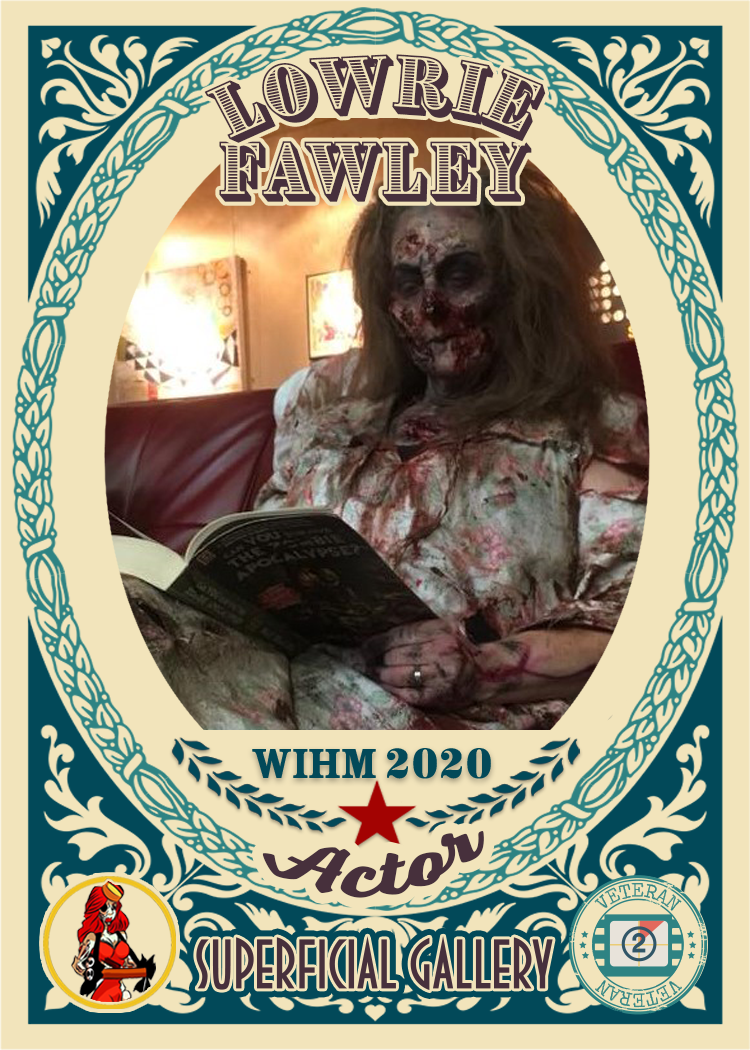 Lowrie Fawley is a veteran to the Gallery WIHM event. She is a Actor/Producer/Festival Host.
What motivates you to do what you do?
I like to creep people out. I like to scare audiences, and let's be honest, who DOESN'T like bathing in blood!
Who is your favorite woman who does what you do?
That's easy – Shiva Rodriguez
If you had one wish for women in your space in 2020, what would it be?
More opportunities for women directors and cinematographers – to see the same number of female filmmakers tsking the stage at festivals and awards shows as male filmmakers
Share a practical tip for a woman who wants to do what you do.
Never give up. If things don't go according to plan – make a new plan!
Inspire someone who is not where they want to be in the industry yet.
There are many twists and turns in life. Instead of thinking about the fact that you are not yet where you want to be, think about what you HAVE accomplished and enjoy the process.
What scares you?
Laundry…actually housework in general
What projects do you have coming up?
I am currently promoting the current season of the Magic of Horror film festival. Last year was the first ear that we did a LIVE festival screening and it was a blast. Hoping to see this festival grow more and more each year. I am also working on a short film with a new filmmaker, Darren Wallach, called Phantom Dance that we hope to shoot in March or April of this year.
Important Links for Lowrie Fawley
Make sure you check out http://www.roguechimerafilms.com/ for information about our films, about The Magic of Horror Film Festival, as well as industry-related articles and information