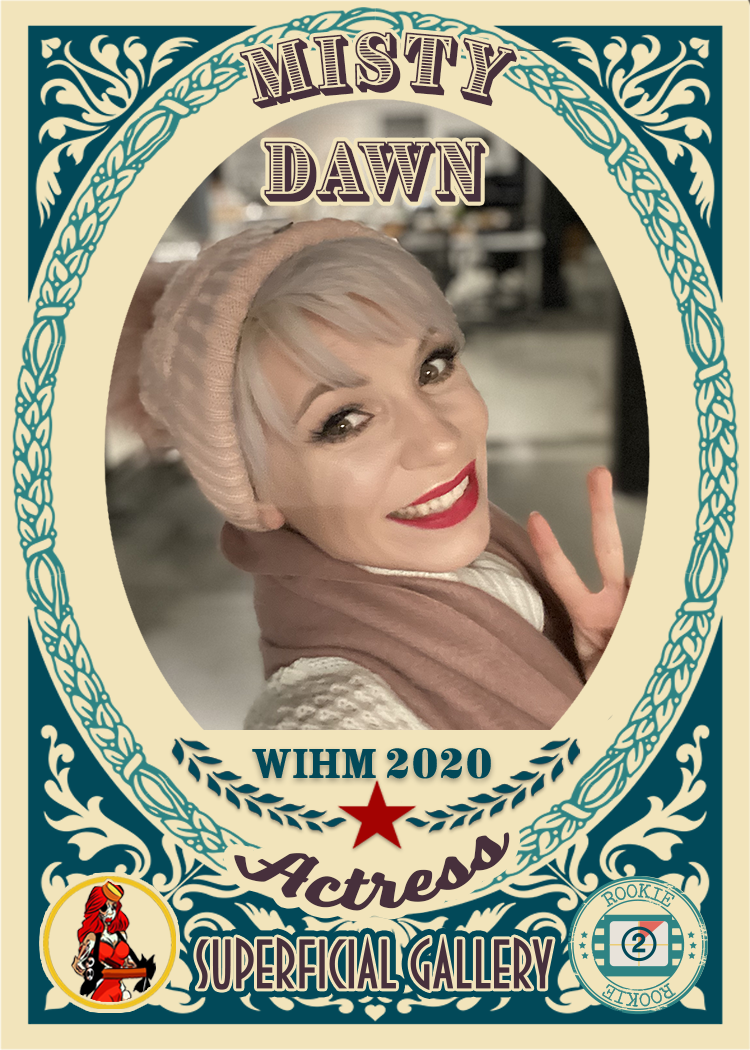 Misty Dawn is a rookie to the Gallery WIHM event. She is an actress.
What motivates you to do what you do?
For the love of trying something new. When you are on stage or in front of a camera, you are no longer your day-to-day self, you've transformed into someone new. It's exciting and scary and peaceful all at the same time.
Who is your favorite woman who does what you do?
Emma Stone – she just rocks any role she plays.
If you had one wish for women in your space in 2020, what would it be?
To have more diversity in the type of roles women play. There seems to be a physical standard for what a female actress should look like and act like. I'd love to see the mold broken into a million pieces and scattered.
Share a practical tip for a woman who wants to do what you do.
Channel your imagination. Believe in yourself and the person you are when playing a role. If you are supposed to be scared, think of a time that truly frightens you. If you are supposed to be happy, think of something real that made your heart soar.
Inspire someone who is not where they want to be in the industry yet.
We all start somewhere. One day I just decided to try out for a play and was ecstatic when I got a call back. I'll always remember that feeling. From there I decided to audition for anything and everything just because I had so much fun.
What scares you?
Not being good enough. Sometime I think no matter how hard I try, it's just not good enough. I think the saying that we're our own worst critic is so true.
What projects do you have coming up?
It's a secret… for now 😉
Important Links for Misty Dawn