After last week's Funko doll fiasco, Superficial Gallery reached out to Spooky Empire via email for a comment. While we received no response from the company, one of the Orlando attendees who provided information for my initial article approached me on Twitter and shared even more startling information about Spooky Empire and how they are choosing to handle the bad PR.
According to the user @larryftmfw on Twitter, when he attempted to reach out to Spooky Empire management about the chaos caused on the opening day of the con—when con-goers were told that several thousand Elvira Funko dolls were not available after they had waited in life for hours—he was met with hostility. Not only was the user blocked by Spooky Empire on Twitter, he was also informed in a Facebook conversation to "LET IT GO" by the Spooky Empire management. In addition, other users experienced negative comments and reviews being deleted by the convention staff.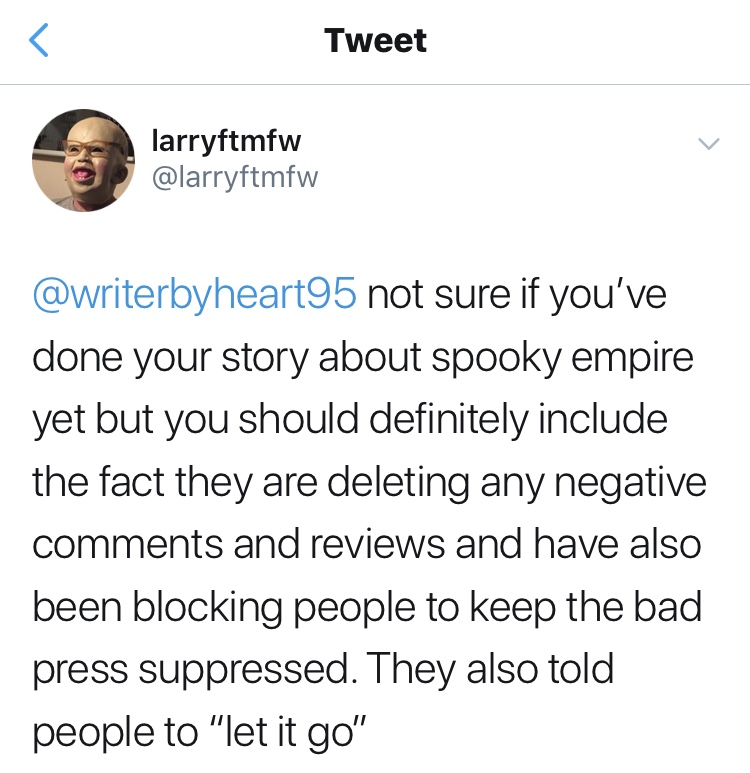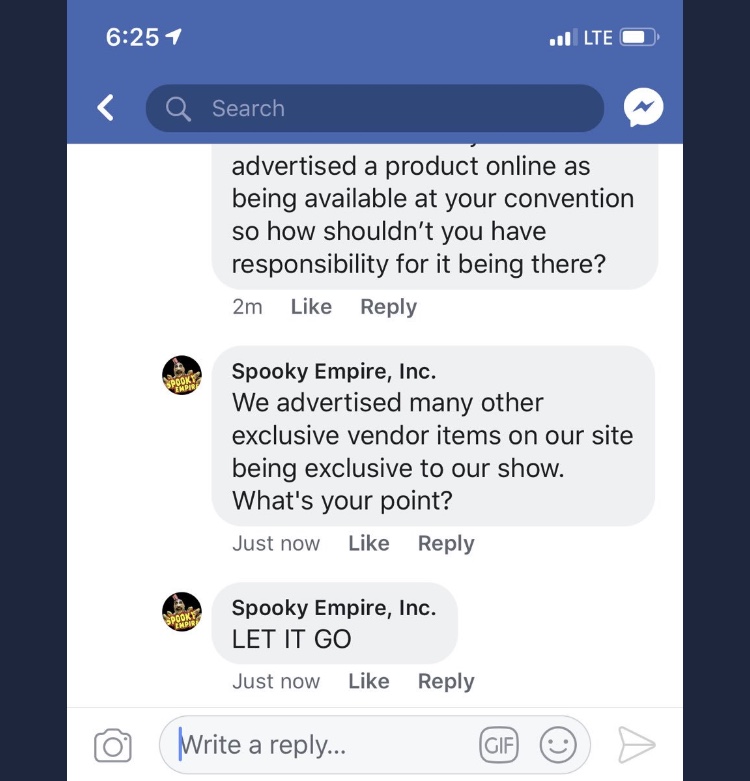 No tags for this post.