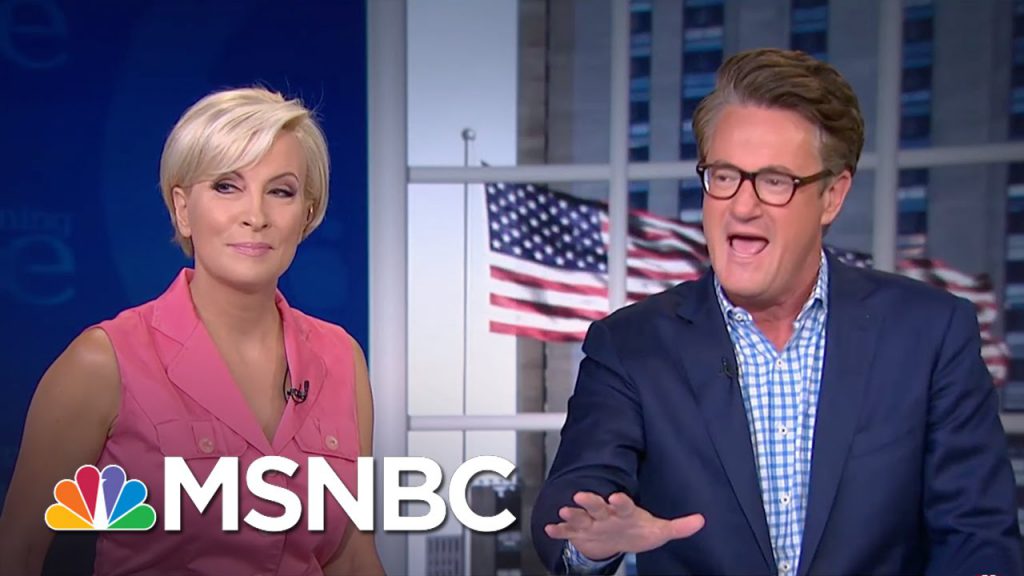 I watch Morning Joe every weekday morning. I am 400 years old so I get up stupid early every day and since that is when I usually do my Neverwinter dailies on PS4 (come play with me!) I use the app on my phone to listen to the MSNBC yakfest. Why? Because oftentimes there is genuine tension on the set and the hosts are very passionate about the topics they cover. They don't do cooking segments. And when they go off the rails is it usually because Joe Scarborough and Willie Geist start talking about sports or stupid jokes that go on too long, which I also appreciate. But that amusing banter took a crappy turn this past Friday on the day after Thanksgiving.
I was expecting the B team to be hosting. Willie Geist, Mike Barnicle, maybe Nicolle Wallace (whom I adore) and Katty Kay with Donny Duetsch. So I was very surprised to see Mika and Joe there, bright eyed and bushy tailed. They even talked about Thanksgiving. The problem was that it was not live. It was a pre-taped thing that would have been fine had they not pretended it was actually taking place the day after Thanksgiving.
I figured it out right away when Joe said: "How about that game last night?" in a really trepidatious way. Lame. I don't get what the thought process was behind the move. The only people watching the show at that time on that day would be die hards who would be the first to figure out it was fake. Stupid.
People EXPECT clip shows and non-features on holidays. Don't be stupid, Morning Joe. I am not sure what penalty I should extract on them. It is not like there are a lot of ways I can hurt a bunch of millionaires, but I can express displeasure. So: *expresses displeasure*.*
If you are going to entertain people by talking about things and debating ideas, you don't have to pretend that you are debating things live. I watched McLaughlin Group for years and who knows when that was taped. Don't insult me, Morning Joe. And you better address it tomorrow. Punks!
UPDATE!
So they said they have been "doing that" for 10 years and it was obviously a joke. That is fake news. If it was a "joke" they could have just admitted it or exaggerated it more. Not how I would have handled it, but that might be why I don't have my own show. Also, they called me a moron so now I might need to be their enemy.