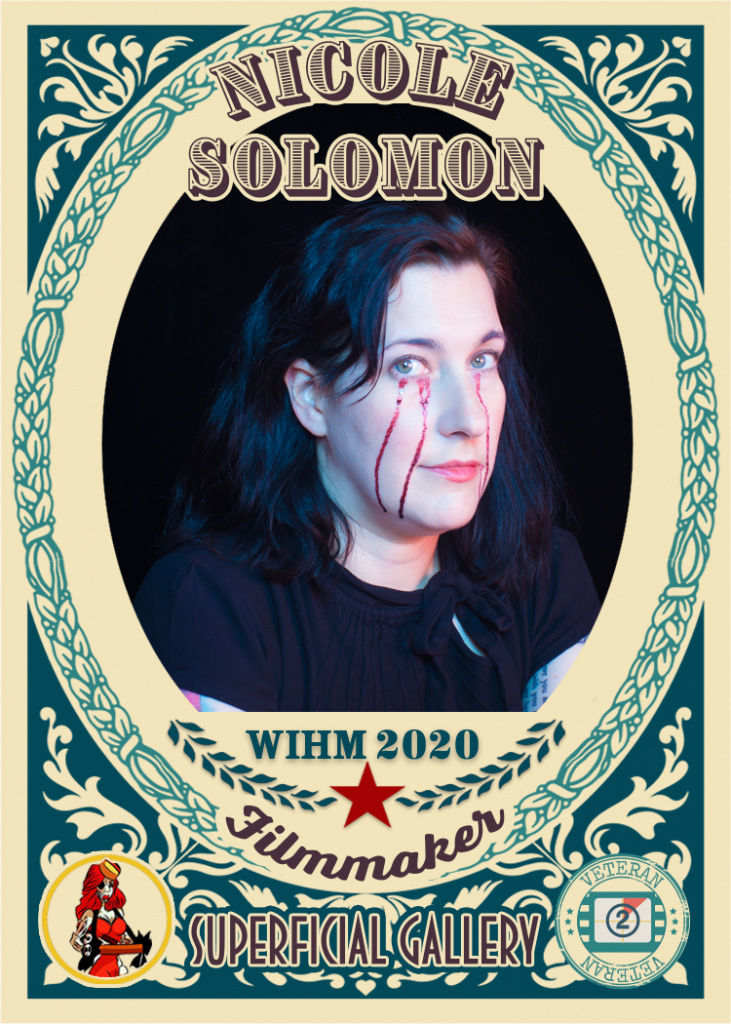 Nicole Solomon is a I am a veteran to the Gallery WIHM event. She is a Filmmaker.
What motivates you to do what you do?
How else am I supposed to sleep at night? Gotta do something with the demons.
Who is your favorite woman who does what you do?
I can't pick a single fave, but today I'll say Mati Diop. Not that I can do what she does. But technically we're both filmmakers?
If you had one wish for women in your space in 2020, what would it be?
Just more resources to make what we want to make, whether given or taken.
Share a practical tip for a woman who wants to do what you do.
Find people you like collaborating with and support one another's work.
Inspire someone who is not where they want to be in the industry yet.
Don't ask, let alone wait, for permission, if something is actually important you'll probably never get it. Just find a way to make the things.
What scares you?
Compliance, complacency, centrism, climate change.
What projects do you have coming up?
Just launched a Patreon for my production company, 4Milecircus. My latest film, It's Normal, was just released online exclusively through that patreon. I'm in preproduction on two horror/sci-fi features, one as the writer/director and one as producer.
Important Links for Nicole Solomon
4milecircus.com
https://twitter.com/4milecircus
https://www.instagram.com/4milecircus
https://www.facebook.com/4milecircus
nicolewittesolomon.com