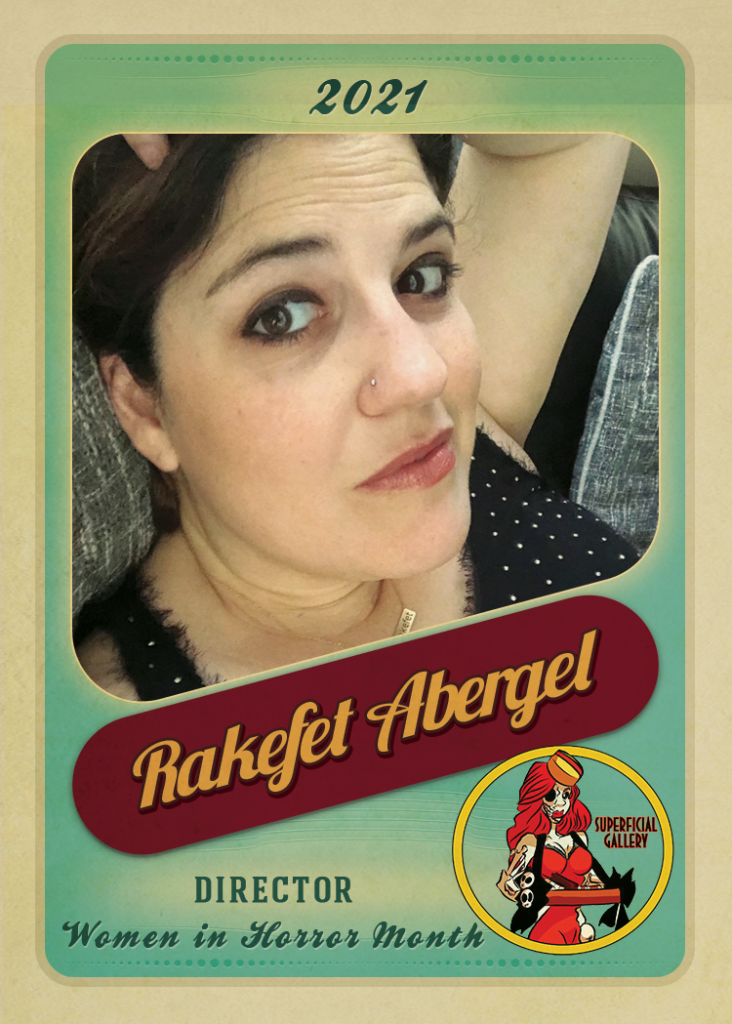 Rakefet Abergel is a veteran to the Gallery WIHM event. She is a Director, Actor, Writer, Producer.
How have you fared during the pandemic?
I actually kinda loved being lockdown. The city was quiet and empty. No traffic. Nowhere to be and have to dress up for. Lots of time to myself and things I wanted to do. It felt like the world stopped for a while and I've actually wished for that in my life. I wouldn't mind one that didn't involve a lot of people going through some really rough times. But I was one of the luckier ones in this whole mess.
What's been keeping you busy?
I've been writing a lot and working at my day job, teaching and tutoring. I've also been lucky to judge in some fests and see lots and lots of amazing genre shorts.
What was your favorite piece of new horror media from the last year?
I really loved Squid Game! So well done on all fronts. Also I saw some really incredible shorts this year from some very talented filmmakers.
What are you looking forward to most in the horror community for 2021?
Getting back to in person fests!! I haven't been able to travel like I want to, and I hope that if not in 2021, then by 2022 , to be back hanging with friends and new friends.
What keeps from throwing in the towel when things get tough?
When things get tough I try to take a step back and breathe. I cancel what I can. I stay out of what I can. And I regroup. Take a break if need be. And when I'm ready again, I get back up and try again. Forcing myself through hard times makes me want to quit. It's better for me to take time to remember why I wanted to do it in the first place.
What projects do you have coming up?
Two of my scripts, Eden and Killer Crush, have been finalists at some amazing feats like GenreBlast Film Festival, Nightmares Film Festival, Filmquest, Vancouver Horror Show and some others. I hope to fundraise for them and direct both next year.
Important Links for Rakefet Abergel