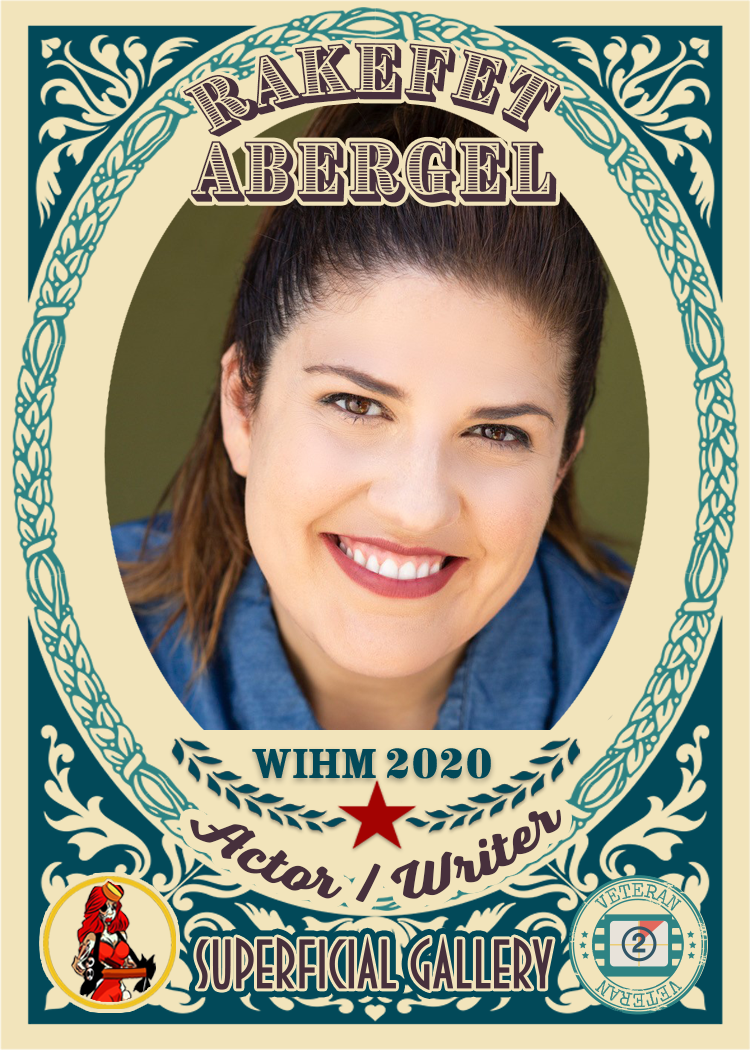 Rakefet Abergel is a I am a veteran to the Gallery WIHM event. She is an Actor / Writer / Director.
What motivates you to do what you do?
Well, in a broad sense my motivation comes from a desperate desire to make a living doing what I love. But for my choice in material specifically, I like to explore different kinds of love and the consequences of it.
Who is your favorite woman who does what you do?
That's a hard one because I am surrounded by a huge, loving community of female filmmakers who are all so talented and giving and supportive. I don't even want to call them all out for fear of missing someone!
I am a huge fan of ANY woman who makes art despite all the obstacles we face.
If you had one wish for women in your space in 2020, what would it be?
I wish that we keep getting more and more opportunities to do what we do and we always remember that we are sisters in the same fight, on the same side.
Share a practical tip for a woman who wants to do what you do.
Definitely help out on as many sets as you can and also find a mentor (or two or ten!) who can help guide you through the process and give you good advice.
Inspire someone who is not where they want to be in the industry yet.
So many people didn't have their most successful moment til very late in life! So no matter what age you are, you still have time! And I firmly believe that no one really ever feels like they are where they want to be in the industry, even when they've achieved goal after goal. And that's a good thing because it means that you are always striving for more and better things..
What scares you?
That would be a long list! I'm scared of almost everything! Roller coasters, heights, planes, death, and even most horror films! Even doing what I do scares me, but I really do try to feel the fear and do it anyway. At least with my work!
What projects do you have coming up?
My short film Boo is still circulating around the film festival track and I am currently writing my first feature film entitled, New Mom.
I'm also working with a Golden Globe nominated actress (who I can't mention yet!) and Amy Hoerler from Dan Myrick's Black Veil on a short film starring the three of us.
And I hope to get more work done soon on another horror short directed by Marc Cartwright and starring Baker Chase Powell and me.
Important Links for Rakefet Abergel