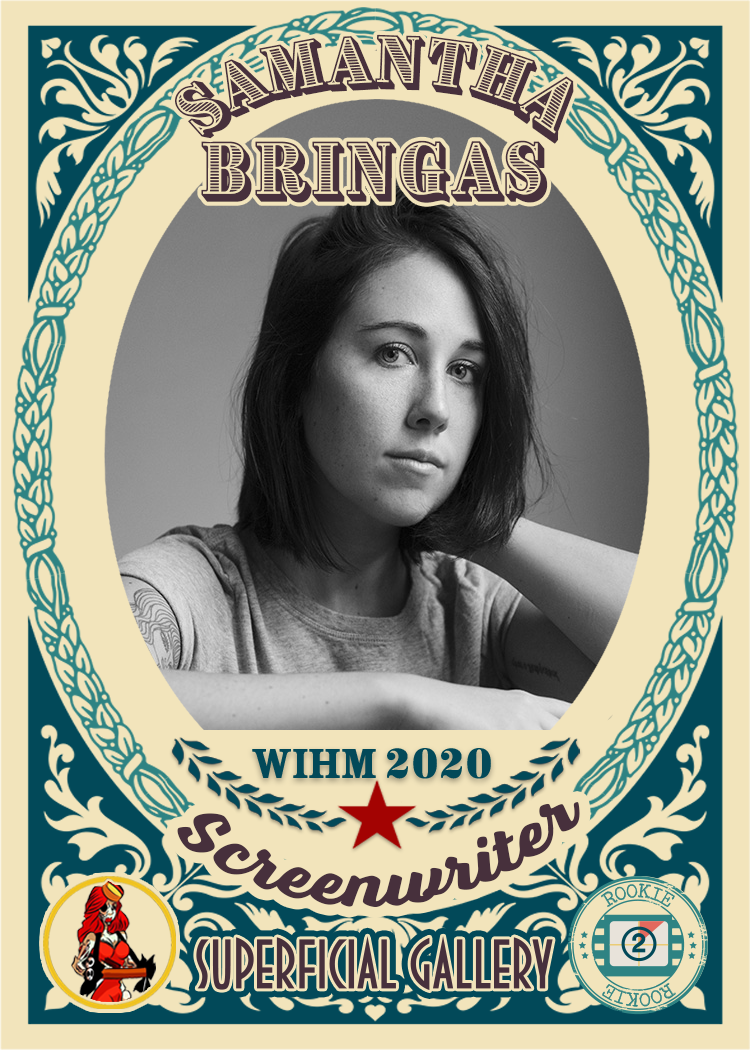 Samantha Bringas is a rookie to the Gallery WIHM event. She is a Screenwriter.
What motivates you to do what you do?
I grew up going to Blockbuster every Friday to scout a new horror movie to watch with my mom. Serious or silly, captivating or absolutely terrible, we always had a great time. I love creating stories that entertain and challenge the audience's perception of the world we live in. I think horror does this in a way that can be subtle and cunning, and I love the opportunity to play a small part in that.
Who is your favorite woman who does what you do?
Greta Gerwig. Yes I know she doesn't write horror, but imagined if she did. What I love about her work are the well-rounded characters she creates, and relatable dialogue. If she did move into horror, her movie would feel more realistic and terrifying.
If you had one wish for women in your space in 2020, what would it be?
Be creative in how you network. Don't be afraid to reach out to your heroes and see if there is any way you can learn directly from them. Since being on twitter, I've been able to reach out to so many writers and directors that I love. It's an easy way to connect – I mean unless you're trying to DM John Carpenter…maybe try someone a little less famous 😉
Share a practical tip for a woman who wants to do what you do.
Write what you love and want to see on screen. Don't worry about what has been done before, because everyone has a unique voice. Then have someone read it. This seems very basic, but it can always be hard to share your work!
Inspire someone who is not where they want to be in the industry yet.
"Just make something you want your friends to see" is a quote I always live by when creating. You will find your audience and team.
What scares you?
Clowns that prowl on children, ya know…
What projects do you have coming up?
"They're Watching" a horror short written by me, and directed by Andrew Hass of SUPERFICIAL STUDIOS! Woo!
Important Links for Samantha Bringas