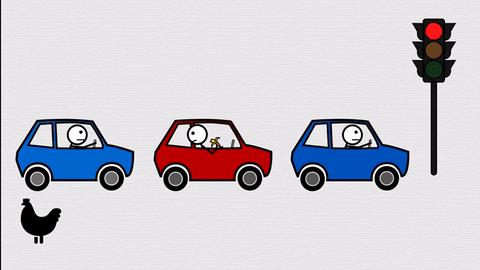 If you don't wet brine your turkey you might as well move to England. My house wet brines. It is good thing. Seriously try it.
Got pissed that my car is so slow so rather than go I looked at a chicken (pictured above).
Unapologetically ate green bean casserole. And not some fancy recipe for it, either. The recipe that is on the can. I carry on the traditions of my family except for the drunkenness and emotional abuse.
Played a LOT of Batman: Arkham Origins. I am all the way up to almost the end, so score. But I didn't do many of the side mission things yet so I am not sure I am doing it right. I am always leaving things on the table with these games. I am glad books don't lock important chapters unless you pass a quiz on other parts of the book.
I didn't watch any football because I hate Dallas, could not care less about Detroit (the team, I am actually rooting for the city) and would not watch Pittsburgh against Baltimore unless it was a guarantee that Bane would attack the stadium and drop both teams in a sinkhole.
Got my hair cut. I always go to the same place and to the same person in that place. Her name is Melissa. She likes horror movies and hates to give happy endings at the hair cut place. The place I go to is a chain and if you pay extra they take you in the back room and wash your hair, put a hot towel on your face and then put you back in the barber chair and run a massager over you. I am serious. Look. I would rather get a ripcord from a chick with a hook for a hand than get a happy ending at the haircut place. Every time I see some dude sitting there with a mortified hairdresser (barber?) running that vibrator on their shoulders I gag a little. I also was happy to find out that according to the chicks that work there, I am the first person to call it a happy ending and now they all do. That pleases me. And I look goooood.
Read some of the second Hunger Games book. It was recommended to me. It's pretty good. But I still think

The Long Walk

is the best killing kids in the future story. If you have never read it, check it out.
Watched Argo. Wasn't bad. Not sure why it won the Oscar. Made me ok with Ben Affleck as Batman for some reason.
Then on Sunday I finished this post because whatever I did on Sunday was going to be boring and sad because the break is over. Rats.