Every once in a while, I look at the new movies coming to a theater/Netflix/Amazon account near you and wonder if I've fallen into some damnable Time Tunnel or Land of the Lost-style waterfall. In particular, the coming year (give or take) seems to be piled high with animated features which call into question what Hollywood has been smoking. Here's a sampling.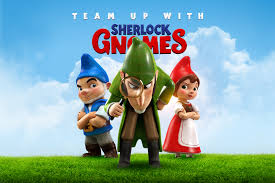 Sherlock Gnomes (23 March 2018) – I will admit it, I saw Gnomeo and Juliet. Hey, when you have kids and love movies, you make questionable decisions. I won't lie, the remake of a classic tale of star crossed lovers was funny. It wasn't entirely memorable, which is why I think MGM is taking another stab at it. The trailer is filled with fart jokes, a gnome in a mankini (named Mankini) and puns galore. It didn't make me want to claw out my eyes, but neither did it inspire me to grab my klds and rush out to see this.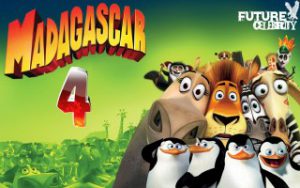 Madagascar 4 – I had not heard this was coming out prior to researching my article. I loved the first movie. I'd heard of the second movie. I didn't realize I'd missed number three and feel no compulsion to correct my ignorance. Thankfully, Dreamworks has pulled it from their release schedule due to financial trouble. I'd love it if the message the studios got was they need to get some fresh ideas up in here, but I have my doubts. See the coming list.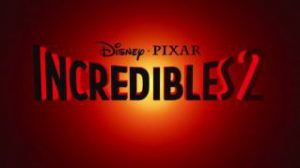 Incredibles 2 (15 June 2018) – The single movie on my list I'm excited about. I have a soft spot for the first movie. It really is the best Fantastic Four movie we never got. There are so many things to like about it. One of those things is the way it ended, teasing a couple of ideas for a potential sequel. Looking at the IMDB page, it appears the Underminer will indeed be making an appearance at least. Hopefully, the message it sends is a little less muddy than the last one, but as long as it captures the fun of the first one, I'll be happy.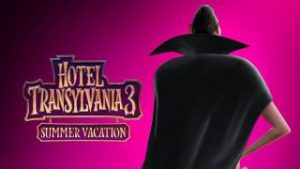 Hotel Transylvania 3 (13 July 2018) – There's a tradition in making sequels and pitching movies that boils down to "X Movie in Space" (See Jason X or better yet don't) or "X on the water" (Speed 2: Cruise Control). The third outing of monsters running a hotel puts them on a cruise ship. This is pointed out by Dracula as being a hotel… on the water. I'd like to hope there's going to be a smart, funny movie under here somewhere, but I think that ship has sailed in Adam Sandler's career. (SEE WHAT I DID THERE?!?!?!)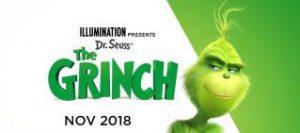 The Grinch (9 November 2018) – Just… I don't… Look, I get that this property is much beloved. It's also a cash cow. And who doesn't love Benedictine Cumquat? (Buenosdias Cummerbund? You know, the guy who played the non-gnome version of Sherlock.) Surely it will be a fresh take on the whole mythos? Surely it's not just another cash grab, which tries to make a sixty-nine page book into a feature film? I guess it all depends on how you feel about a studio that took Despicable Me about two movies too far.
There's more. I could talk about Puss in Boots 2, or Christopher Robin, or the live action version of "Fill in the Disney Classic." But I'm on blood pressure medicine. And that vein is pulsing. Maybe, in future installments of "What Stale Hell is This?", if they let me write more. What new idea or adaptation would you like to see animated? Who knows, maybe the studios will listen to you smart people. Sound off in the comments.