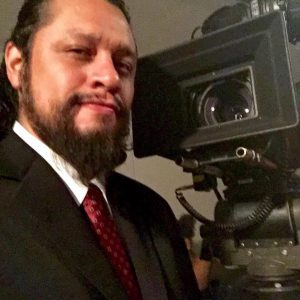 Christian Morán is an award winning director and writer who has worked in both film and TV for years. His 2016 short film: "Let's Play Dead Girl" has racked up some wins on the festival circuit and it played to a great crowd and the Women in Horror Film Festival last Fall. Christian was kind enough to hang out with me for a bit after the screening and let me ask him the things I don't know about how movies get made. So basically everything. But Christian teaches me a lot about how people who want to make short films can get them done.
From getting the money together, to how you might make money off the film to how they decide what to make, the interview covers a lot of things that the average person who goes to a film festival might already know. But since I know most of my readers don't, I wanted to start out with some basics, and Christian was really cool to take the time with me. So listen to the interview, then check out the trailer for "Let's Play Dead Girl"!
Let's Play Dead Girl Trailer (2017) from Christian A. Morán on Vimeo.
Podcast: Play in new window | Download (0.2KB) | Embed
Subscribe: Google Podcasts | RSS