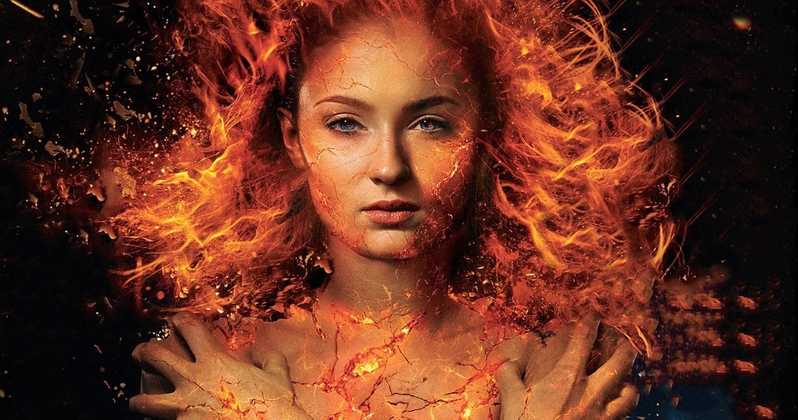 Viewers may remember that X Men: Apocalypse ends with Jean Grey, played by Sophie Turner, going full Phoenix and incinerating the villain Apocalypse. Now, this trailer teases the progression of Jean Grey from a innocent child who mistakenly causes her parents to have a car accident, into the tortured, confused young woman who seeks answers from Magneto when she feels abandoned by Charles Xavier.
As we follow Jean through her transformation, lots of familiar faces are seen in the trailer: we get a glimpse of Evan Peters returning as Quicksilver, Jennifer Lawrence as Mystique, James McAvoy as Charles Xavier, Michael Fassbender as Magneto…and even a new force to be reckoned with, Jessica Chastian as the platinum-haired villain Smith, who seeks out Jean Grey as she sits alone in a church. "You feel like you don't belong here," she tells the hopeless Jean when she approaches. "You're right, you don't."
But where does Jean Grey belong, with her growing power bringing the world closer and closer to the brink? We see the X Men attending a rainy funeral in the trailer (watch below), which begs the question: how many lives will be lost due to Jean's power, and will Jean herself be consumed by it?  What do you think?  Did the trailer get you excited to see the movie or is it making you want to wait for Netflix?  Let me know below!