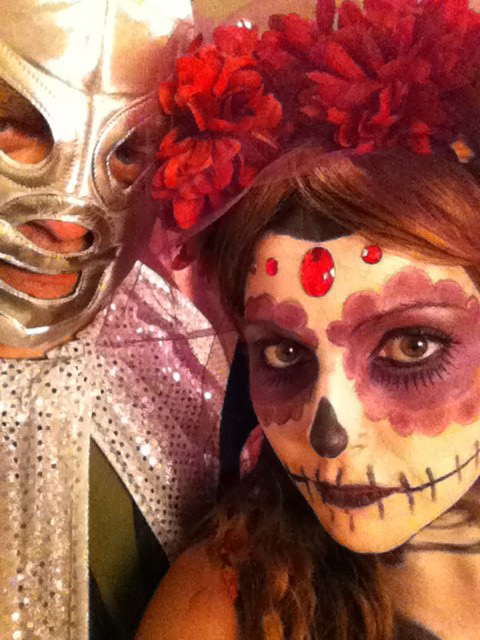 After some starts and stops, the Gallery is proud to announce the new, official, horror section that we are calling Pure Horror. We are thrilled to be able to increase our overall horror offerings and I would be lying if I didn't say that the whole thing is made possible by the gal in the picture on the right, Eva Halloween, founder of The Year of Halloween.
She and I have been friends for years and she focused her site on (among other things) indie horror, a long time ago and we here are the gallery are just now trying to catch up to where her site was back in 2014. We also did cons together and gosh it was fun.
So while we were work on bringing you the best news and reviews that we can, keep in mind that Eva and her site are the real inspiration for why we are doing it. You can her site up for new weekly posts for Silent Sundays but honestly her whole site is like a Library of Congress for well researched and marvelously written reviews, tutorials, and stories you just won't hear anywhere else.
So yeah, essentially our goal is to get our new Horror section on par with how hers was 5 years ago. Seems reasonable! So come on and check out PURE HORROR!