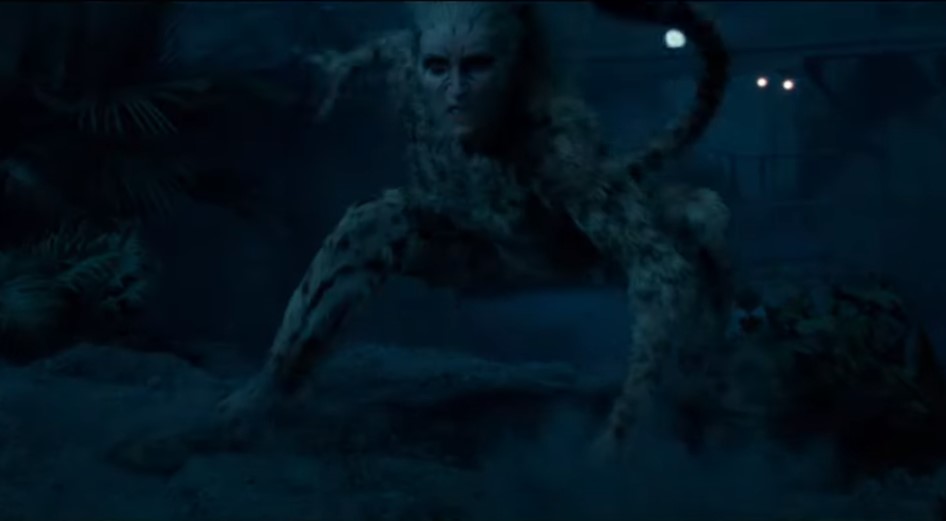 The next 23 hours are all about DC Fandome and they wasted no time out of the gate by bringing us the Wonder Woman 1984 panel, complete with a new trailer. The movie is currently scheduled to come out at the beginning of October and they stuck to that in the panel but honestly I think the performance of Mulan online and Tenet in theaters will tell the tale on that one.  Personally I don't care where I get to see it as long as I get to see it soon.
As far as the trailer goes, I think it is really great. It shows us Kristin Wiig as Cheetah. The screenshot I got above is blurry but I don't think the "effects aren't done" or anything like that. The movie was supposed to come out months ago so it has to be finished. And I think she looks great. And I like all the jokes, too. I have no issue with anything in the trailer and I am tired of waiting for the movie. It's time to see it!
Let us know what you think about it below. Also the 80s clothes gags are a personal attack since I wore that stuff!