The new X-Men: Dark Phoenix trailer is FINALLY out, and the hype is as hot as the Dark Phoenix herself!
The latest installment of the X-Men franchise focuses on the turmoil-stricken Jean Grey, played by Sophie Turner, as she wrestles to maintain control over the often unstable, growing power within her, putting her friends at risk and gaining the attention of Jessica Chastian's villainous Smith.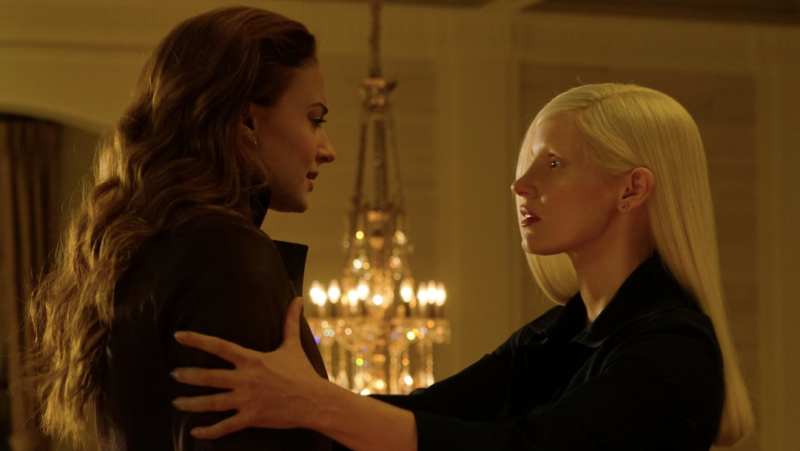 The trailer begins with Mystique approaching Jean and insisting she isn't giving up on her, only for Jean to lose control of her power and blast Mystique away from her. Judging by how this is intercut with a scene of Jean crying in the rain and a voice over having to hurt a friend, it seems Mystique is no longer. So long, J Law. It's been real.
But where her friends struggle to reach her, along comes another so-called "friend" in the form of Smith, who tells Jean how special she can be if she only stops fighting what is within her. And thus we reach the crux of X-Men: Dark Phoenix, the war within Jean Grey between good and evil. The drama will unfold in theaters June 7th, 2019, but you can watch the trailer below! 
What do you guys think of the new trailer? Are you upset over the (apparent) death of Mystique? What do you think will become of Jean Grey? Let me know in the comments below!
No tags for this post.