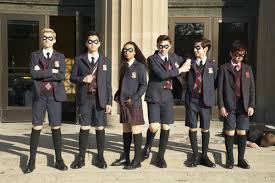 If you are like me, you fell in love with Netflix's adaptation of The Umbrella Academy. The comics were truly awesome and I am ready for another season of this treasure. Luckily, Netflix announced that season 2 will be dropping, but the release date has me feeling salty. We likely won't get the newest season until the end of 2020. Bummer! I miss Klaus!
The Umbrella Academy follows the lives of supernatural infants that were adopted by The Monocle. This comic series chronicles the lives of these infants as they are raised by the Monocle, and become an elite group of superheros plagued by real life hardships. There are 3 volumes in the comics and Netflix released the first season on February 15th, 2019 to an outstanding 45+ million viewers within it's first month.
I am waiting anxiously for this second season. It's highly anticipated. The good news is, if you haven't checked this out yet, you have plenty of time to do so!