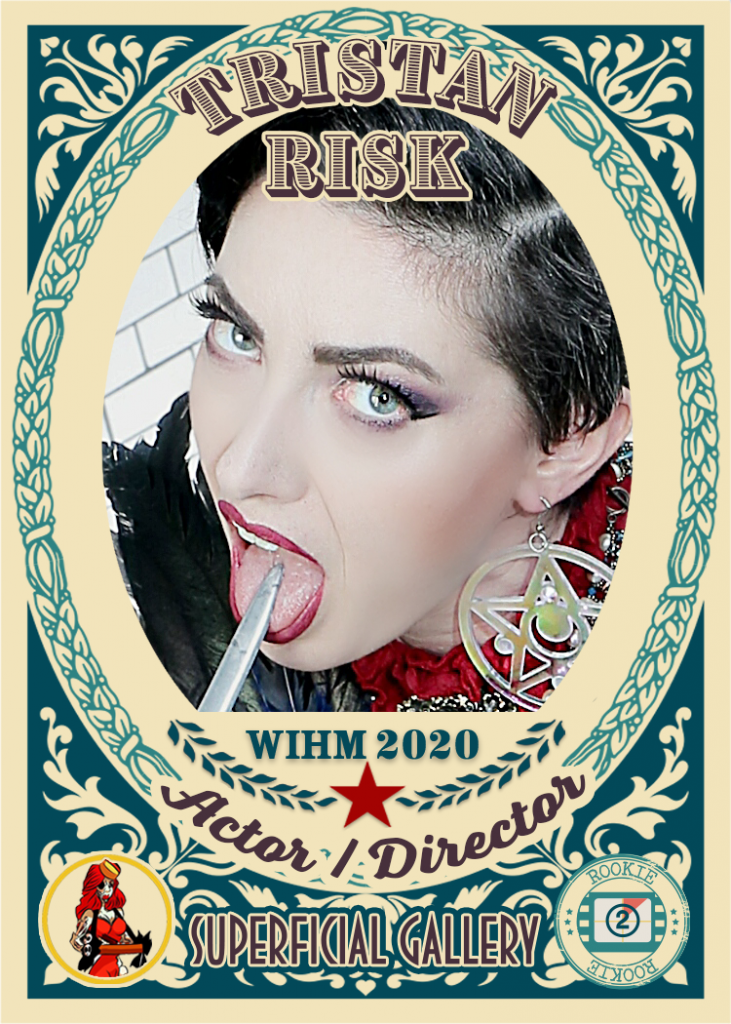 Tristan Risk is a rookie to the Gallery WIHM event. She is an Actor/Director.
What motivates you to do what you do?
The joy from exploring the dark side of human nature gets me going in the morning. Using it to find a way to find temperance and as a social commentary and storytelling tool.
Who is your favorite woman who does what you do?
Debbie Rochcon. She has been a contributor to the horror genre, and continues to lend her presence to a variety of projects, giving them her signature style.
If you had one wish for women in your space in 2020, what would it be?
Space to breathe, to create, to tell stories. To make room for POC and queer voices and creators that haven't enjoyed as much visibility as others.
Share a practical tip for a woman who wants to do what you do.
Work hard, be ethical and proud of what you do. You can ask for favours, but don't expect them. Offer support. Create the kind of art that excites you.
Inspire someone who is not where they want to be in the industry yet.
No reward comes without risk. Don't be afraid to put in extra time if you love it. Don't get caught in the cult of celebrity, it'll only distract you from your calling. Be patient with yourself. Don't get distracted by what others are doing, but appreciate their efforts when they share them. We're all working hard to make art, and we all do it differently.
What scares you?
My imposter syndrome. Thinking that I don't have a right to do what I do, or be what I am because I'm not qualified, or I'm not hard working enough to get the job done. They are fears that sit with me every day, but I don't let them stop me, I use them to motivate me.
What projects do you have coming up?
My second short film that I both wrote and directed, Reptile House, is starting the festival run with it's neo-giallo flavour, I'm co-directing Strip Craft with Wilson Large about a coven of stripper chaos witches, and appearing in Red Wings this summer directed by Kate Kroll. In addition, I'm continuing to perform with my sideshow/circus group the Caravan Of Curiosities and teaching my snake yoga classes.
Important Links for Tristan Risk