The 2018 Women In Horror Film Festival takes place October 4-7 in Peachtree, GA and your very own Superficial Gallery crew will be there! While I, Jackie Torrance, will unfortunately not be able to be there in the flesh, I am here to take you through this special con preview!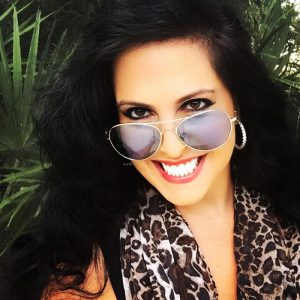 This year's first confirmed special guest is Mylo Carbia, the self professed "Queen of Horror" and author of bestselling thriller novels The Raping of Ava DeSantis and Violets Are Red.  Mylo is well known as a top horror ghostwriter in Hollywood, and has written multiple films and TV shows under her production company Zohar Films. For more info about Mylo and ways to order her bestselling books, visit her official website at www.zoharfilms.com.
This next special guest is someone to really scream for…because it's Marianne Maddalena! Marianne has produced or exec produced such awesome horror films as Scream, The Hills Have Eyes, and The Last House on the Left, and was the producing partner of Wes Craven for years. Her personal website can be found at www.mariannemaddalena.com.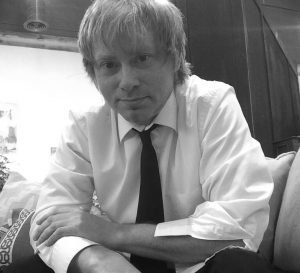 When I was a young, rebellious teen, two of my favorite songs to listen to on the high school bus were Collective Soul's "The World I Know" and "Shine". If you like either of those songs, you may want to turn up for WIHFF, as one of the special guests is Ross Childress, musician and founding member of Collective Soul! Ross, a Georgia native, is currently one half of the musical duo 2 Broke Kings, and performs at many Atlanta venues. For more information about Collective Soul, you can visit the band's website at http://www.collectivesoul.com/home/, or for Ross' personal site, go to http://rosschildress.com/.
Actress Trina Parks is another special guest slated to attend WIHFF this year! Trina is a dancer, choreographer, and vocalist who is best known for being the first African American Bond Girl in the 1971 film Diamonds Are Forever", and for her work in the film Immortal Kiss. To read more about Trina and see a complete list of her filmography, visit her IMDB page at https://www.imdb.com/name/nm0663024/.
In addition to the special guests and vendors at WIHFF, there will be a number of horror films screened each day of the festival. Interesting selections are Psychoacoustics (directed by Michelle Iannantuono), Keep The Gaslight Burning (directed by Dave and Lou Elsey), and Lunch Ladies (directed by J.M. Logan).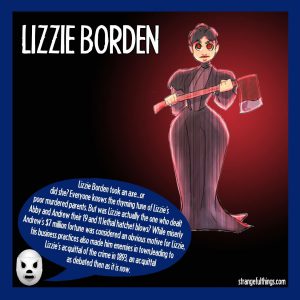 But the best part of WIHFF (clearly I'm not biased at all) is that your Superficial Gallery crew will be there manning a table! However, since we all know Acadia won't just let us sit on our asses all day and derp, we made some merch for everyone who pays us a visit! The Superficial Gallery crew will be selling Strangeful Things trading card packs full of original artwork and awesome facts, and putting a Women In Horror card in each pack as a special extra! These are hot, people, trust me. They look amazing and you should totally show up to our table for them! In addition to the trading card packs, we are selling "Pick Your Poison" coasters that have beautiful artwork of poisonous plants on them, perfect for a Halloween party!
If you are in the area of Peachtree, GA, I would highly recommend checking out the WIHFF! And, if you do, make sure you let us know on Twitter so you can do a fan review! Have an awesome time!