We have been fans of Women in Horror Month ever since our BFF Eva Halloween from The Year Of Halloween told us about it. And this year we want to get people even more excited about it by doing a month long giveaway! We have three great prizes for you and you can enter every day. Nothing complicated. Just check the site (and this page especially) for the Women in Horror Month posts and you could end up winning one of these awesome prizes:
Third Prize – Dead Hooker in a Trunk Blu-ray!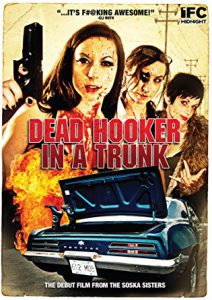 If you didn't get the first feature made by the amazing Soska Sisters on Blu-ray from Horror Pack then this might be the only way you can still get it at all! The Twisted Twins didn't need to wait for someone to give them a chance. They just went to the chance tree and cut it down and dragged it home with them and made an amazing movie.
The third prize winner will get the Blu-Ray but I need to disclose something: I will probably watch it before I send it to you. It will be just as awesome but I have to do what Jen and Sylvia tell me: Look for yourself!

Second Place – a Three Month Horror Pack Subscription!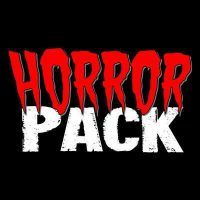 Need more horror in your life? Well win second prize from Horror Pack and you will be getting 3 monthly shipments of 4 DVDs personally picked by the Horror Pack staff. That's 12 DVD's by the end of it which means if you didn't have a DVD horror collection before, you will now!
I have not heard from one person that has signed up for Horror Pack that is not thrilled with their decision. And I am purposefully making the prize three months because I know after the three months are up you will be getting your own subscription. I can't want for mine to come even though I paid for it like a sucker. I wish I knew someone who had cool contests like I do!
First Prize – Weekend Pass to the Women in Horror Film Festival!
I went to the first ever Women in Horror Film Festival and it was a blast. And if you want to meet me, then you can if you win the big prize in the contest. A weekend pass to the show! You will see a TON of great horror, meet some amazing people and have the time of your life. And in case you forgot already, you will totally meet me!
Now, this is just the pass for the show. I can't be buying you hotel rooms and airfare to Georgia – so if you win the prize and can't use it, we will have to talk. Don't worry, we will figure out something good. But if you want a weekend you will never forget, you definitely need to win this prize.
ENTER HERE!